Three Countries, One New Partner: Greece, Bulgaria, and Hungary Join the Talentor Fold
by
Michael Sarsteiner
in
Leadership
— September 2018
Talentor is jumping into three new countries with our new partner, Arsis Global Consulting. Katalin Antal Panayotopoulos founded the business thirteen years ago and shares insights into the business cultures of three different countries and life as an expat.
An International Background
Katalin hails from Hungary, where she began her career with an international executive search company headquartered in the United Kingdom. She also gained experience in the banking industry as VP of Human Resources and in the building materials industry as an internal change management consultant. Katalin notes, "I worked on projects in Mexico, Venezuela, and the USA before returning home."
Love Leads to Entrepreneurship
After continuing her career as a recruitment manager in Hungary, 2005 brought big changes for Katalin. She met her husband and got the opportunity to relocate to Bulgaria, Romania then to Greece. As Katalin describes it: "I enjoy having an international lifestyle but being an 'expat's wife' is not for me. As a business owner, I get to be location-flexible while still pursuing the career I love."
A Broad Spectrum of Services
As the name suggests, Arsis Global Consulting offers a broad range of services. Clients engage Katalin and her team for filling mid-level and top management positions, as well as for business and cultural consulting when setting up shop in new countries. Arsis has a special focus on the FMCG and manufacturing sectors.
Coaching and personal branding are also important parts of Katalin's repertoire: "Coaching came up while I was interviewing. I realized that so many people are not sure how to use their potential. I love to support people find their true calling and dare to be. You can see the immediate effect on candidates, even after one call. Coaching is also an important part of our recruitment process. I offer transition coaching for the first 1 – 2 months after a placement, which clients and candidates really appreciate. It eases the transition and helps the candidate hit the ground running."
Surprises for International Companies
Arsis Global Consulting's international reach is especially valuable for foreign companies opening subsidiaries in new countries. Katalin shares the most common surprises in some of the countries Arsis is active in:
"In Greece, foreign companies are often surprised by how slow businesses can are not prepared for the Mediterranean feel of the country. There is also a lot of bureaucracy involved and staying updated with all the legislative changes is a challenge. Employees have a one-year trial period, and even after the average notice period is 1-2 weeks.
"In Bulgaria, wages are even lower than my clients expect. And here, too, the bureaucracy can pose special challenges. One example: in the last years, the ministry responsible for recruiting companies suddenly demanded that we send them a Word document every month with the total number of every single job-seeker we spoke to, including details about their country of origin/age/education level/ sex/number of hired people. In 2018 they created a central database where they want to register all employment seeker. When we questioned them from legal and privacy point of view we did not get any reasonable reply.
"In Hungary, the state does not hesitate to wrap your business up in red tape. In all three countries, foreign companies find it shocking that candidates talk openly about the official and unofficial parts of their salaries."
Open and Entrepreneurial
Katalin has good news for foreign companies looking for candidates in Greece, Bulgaria, and Hungary:
"Candidates in all three countries love working with international companies. When I call Bulgarian candidates on the phone, I can hear their voices brighten as soon as they hear English! Greek workers are very entrepreneurial and self-reliant."
Of course, further treats await companies in Greece in the form of delicious food, sunshine, and the sea. It's no wonder Katalin loves living in there with her Greek husband, her dog, and her 11-year-old son, who speaks three languages. She also enjoys keeping up with her stepson, who is studying medicine in the Netherlands.
The Best Part of Being in the Talentor Network
When asked why she decided to join the Talentor network, Katalin does not hesitate with her answer. "I wanted to expand my horizons and belong to something bigger. It's great to have like-minded colleagues."
All of us at Talentor would like to extend a heartfelt welcome to Katalin and her team.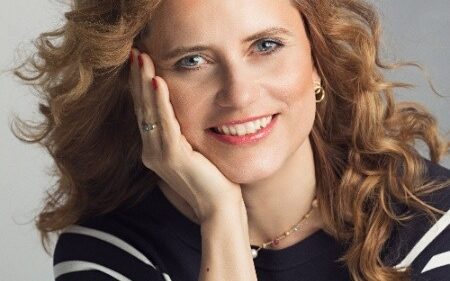 Katalin Antal Panayotopoulos founded Arsis Global Consulting in 2005 and joined Talentor in 2018. In her free time, she enjoys travelling, playing board games, eating sushi and running marathons (but not at the same time).