Talentor Denmark: Where Opportunities Bloom for IT Professionals
Sara Juhl, founder and CEO of Bloom, Talentor's new partner in Denmark, shares how her clients win over candidates in a tough market and why hygge makes Denmark one of the happiest countries in the world.
Sara, why did you name your business "Bloom"?
The greatest reward in the recruiting business is finding the perfect match between people and organisations. The perfect match gives both candidate and client the chance to grow and bloom professionally and personally. That is why the name seemed perfect when I left my corporate function as an HR director at a tech company to start this business in 2003 – and it is still a perfect match today.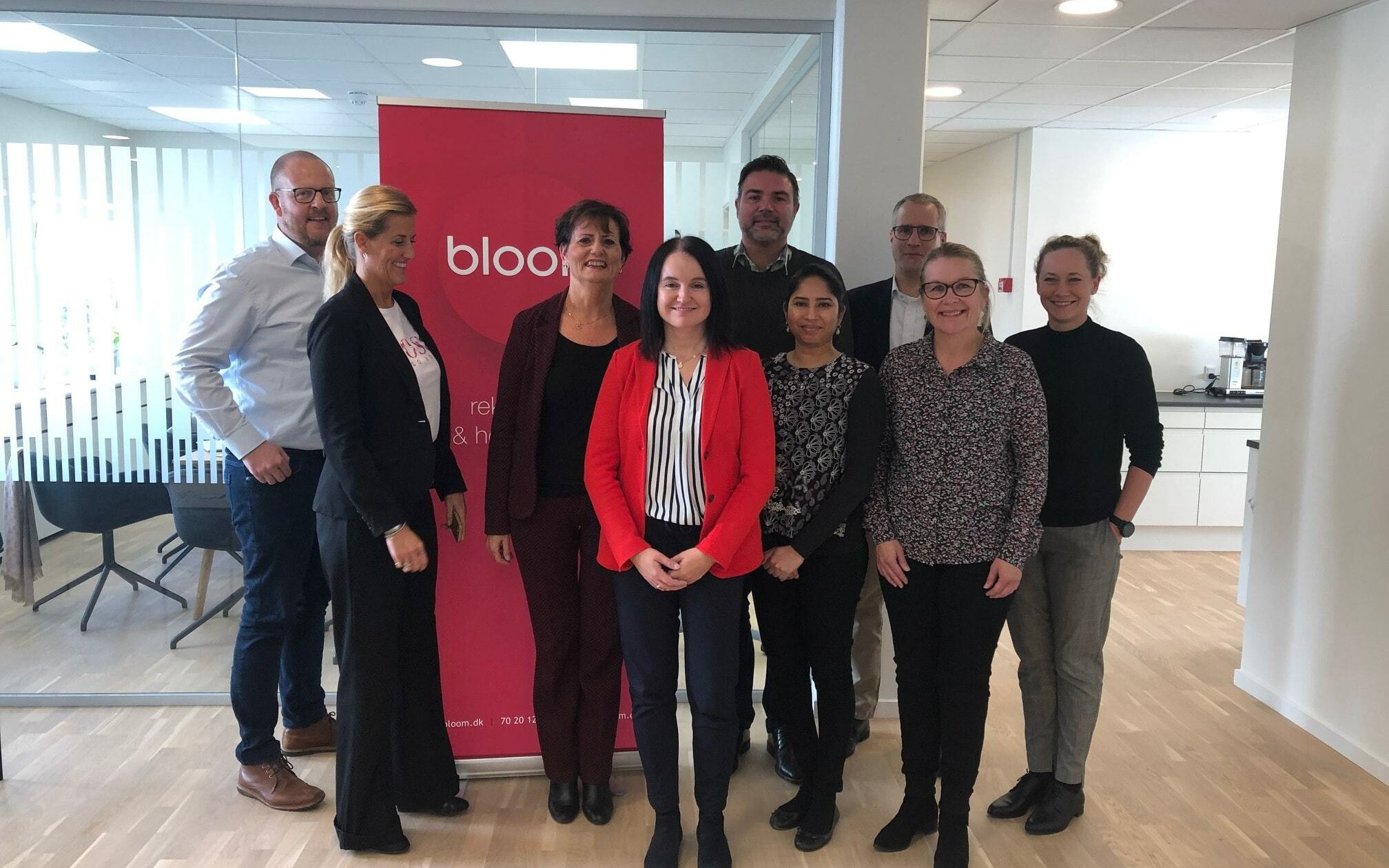 Meeting the Team of Bloom in their office in Copenhagen for starter seminar.
Who are typical clients and candidates that you bring together?
We mostly find functional leaders and specialists in areas like software development, project management, and sales. The ongoing digital revolution means that we serve a great many sectors, from finance to tech to retail.
What trips up foreign companies in Denmark during the recruitment process?
Many companies assume that if they make a candidate an offer, they can be sure that offer will be accepted. The truth is that these days specialists often become many offers. They turn down more job offers than they accept.
How do your clients win over candidates in a tough market?
Each company and each position has something unique and wonderful to offer. The challenge is identifying and expressing that specialness. My team and I work really hard to identify it and communicate it to our candidates. This is especially important and challenging for brands that are not well known in Denmark. Just because a company is big in Paris or Tokyo does not mean that anyone has heard of it in Copenhagen. In that case, Bloom is both recruiter and brand ambassador for our clients!
What makes the business atmosphere in Denmark unique?
In our hearts we still have a bit of the old Viking culture. The Danish are traders at heart and have always come into contact with a lot of different nations and cultures. This means we often have to make decisions quickly and empower employees to decide things for themselves. People from more hierarchical cultures are often very surprised that even "lower level" employees have the freedom to make decisions and think outside the box. And then of course there is hygge.
Can you explain hygge?
Denmark is one of the happiest countries in the world. Many suggest the Danish term "hygge" plays an important role. Hygge is "intentional intimacy" and happens when you have safe and harmonious shared experiences. Danish employers have a real interest in creating exciting and stimulating jobs. At Bloom we believe recruiting plays an important role in job satisfaction and the level of happiness.
How does hygge influence the recruiting process?
To be able to foster both hygge and happiness among candidates and companies in Denmark, we value a very personal approach to recruitment. We seek to create these safe and harmonious recruitment experiences that we believe is the best way to secure long-term, happy work relationships. Our down-to-earth and personal approach connects us closely to our clients.
Besides hygge, what else do you love about your home?
I love being so close to the water in Copenhagen and visiting Tivoli gardens. Perhaps I appreciate them so much because I am a hobby gardener myself. When I'm not in the outdoors, I enjoy going to concerts and to the opera.