Talentor Mexico: Bringing Mexican Warmth and a Global Perspective
by
Michael Sarsteiner
in
Leadership
— September 2018
Talentor welcomes its second partner in North America, located in that continent's largest city: Mexico City. Rosemarie Fleischmann, Managing Partner of Boege & Business Executive Search, reveals interesting facts about business and life in Mexico in this interview with Talentor.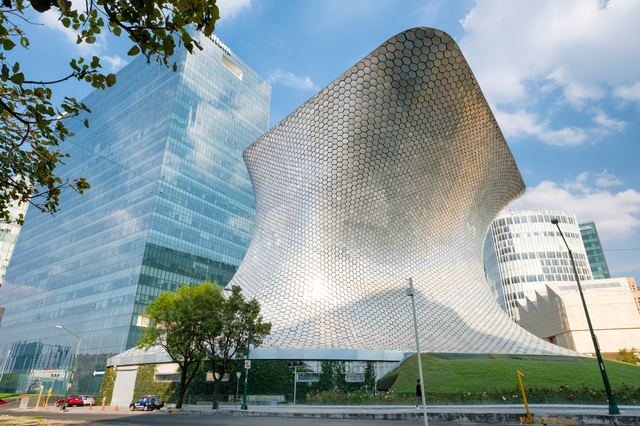 "Fleischmann" is not a typically Latin name, is it …
No, it isn't! I grew up in Germany and then I got an offer to work in the automobile industry in Mexico on a project for a year or two. I thought it would be interesting to get some experience abroad and improve my Spanish. But the project lasted four years; each year I kept thinking, "I'll stay one more year." More than twenty years later I'm still here. In 2001 I founded our recruitment and executive search agency in Mexico, and now my "baby" is 17 years old and well-established in the marketplace.
What are typical projects for you?
We place middle-management and specialists in all industries. Mexico has a very strong automobile industry, so many of them work at car manufacturers or suppliers. Our clients are usually European SMEs that want to invest in Mexico or already have a subsidiary here. Companies from Germany, Austria, and Switzerland are especially well represented. As a rule, they stand out with their technical know-how.
Where do foreign companies usually need consulting?
Labour laws are quite different in Mexico compared to Europe. Salaries are calculated differently, and our clients are often surprised by how much managers in Mexico earn. Something else that is very unusual for European companies: there are no notice periods for termination. Employees may leave suddenly, here today and gone tomorrow. Therefore, staff retention is an important aspect of HR consulting.
What cultural issues come up for international companies in Mexico?
Cultural issues are, of course, a sensitive area, and it is important not to fall into stereotypes.
We offer trainings on cultural topics. In general, Europeans feel very comfortable in Mexico. They appreciate the friendliness of Mexicans. In day-to-day working life, differences in communication styles become apparent. German employees tend to be very direct, which Mexican employees may interpret as impolite. In turn, a German might not understand a message delivered in an indirect way at all. Sensibilities can pop up that are of great significance in negotiations and management questions.
How is the business climate in Mexico these days?
2018 is an election year. The new government was elected on 1 July and comes into office on 1 December. Businesses are always cautious about making investments and hiring personnel in election years, and this caution was magnified by the unclarity regarding NAFTA, the free-trade agreement with the USA and Canada. Since the end of the summer break, things have improved. Based on my experience, I expect next year will be a good one.
What is your favourite thing about living in Mexico? How do you like the spicy food?
I love how warm and cordial people are here. The cuisine runs the gamut and is delicious. I rather like the simple dishes, such as tamales filled with meat and chili sauce. You can get them here for breakfast on every street corner!