Get to Know Talentor Spain
Discover in this interview with Alberto Fernández Varela, CEO of Talentor's Spanish partner, how Servitalent supports digital transformation in a VUCA environment.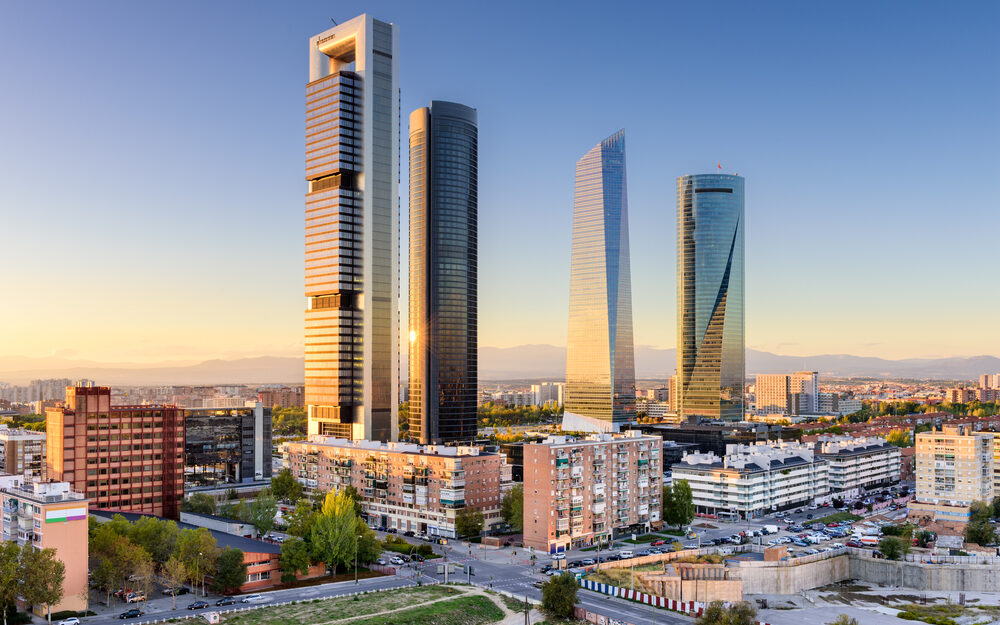 What is Servitalent's USP for clients and candidates?
Servitalent is a professional services company specialising in providing the required resources for company management and leadership through interim management and executive search services.
As a innovative company in this ever-changing VUCA environment, our main mission is to offer an executive talent management model to organisations and highly-qualified professionals in our milieu. Our model is based on flexibility, efficiency, minimizing risk and improving results in the short- term so as to optimize executive selection processes, manage organisational change and ensure staff are properly trained.
What is a typical profile for Servitalent?
Essentially, in executive search projects, we usually work with CEOs, business developers and sales managers in industrial sectors.
The jewel in our crown is our portfolio of interim management assignments for the digital transformation of our clients.
Who is a typical client for you?
75% of our clients are medium-sized companies operating in industrial sectors with crossborder businesses and C-level searching requirements but without adequate HR resources. The other 25% are larger companies with their own HR departments and recruiting capabilities but with difficulties in C-level searches.
What led you to co-found Servitalent?
I have worked in HR services since 1997; that is to say, all my professional life. In 2010, I began to work with the interim management concept in Spain as a solution for C-level professionals in outplacement projects. In 2012, I decided to launch the Spanish Interim Management Association in order to promote this managerial modality. At that time, I met Pío Iglesias, the other co-founder, and in January 2014 we launched Servitalent as an innovative provider of executive search services for the Spanish market.
What surprises foreign companies the most when they are recruiting executives in Spain?
Spanish professionals with engineering skills are highly valued all over the world, especially in contracting and building sectors. In these kinds of projects, Servitalent is a very innovative and competitive company. Technology and quality are for us the most important values in business. These concepts are appreciated by both foreign and local companies as well.
What are the most frequent intercultural challenges?
It depends on the country you are working with. For example, we feel very comfortable working with European countries. However, on occasion, in spite of our common language, Latin Americans are very different from us in many cases. The most challenging are Asian companies if they never worked with Europeans before.
How does the Spanish labor market defy expectations?
Many foreign companies focus their attention on Madrid and Barcelona in their searches. Currently, it is true that these cities constitute the greater percentage of professionals in Spain but these cities have higher salaries with a greater employee turnover. When these companies decide to look for professionals in other parts of my country they need help and advice for meeting their objectives.
Why did you decide to join the Talentor network?
Spanish medium-sized companies are mainly looking abroad for executives in business development and they need personalized, highly qualified and specialized help to support their expansion strategies. We needed to join worldwide partners with a similar point of view in doing business and with a deep knowledge of local executive search markets. That was the moment we met the Talentor team.
How does your volunteer work with the Red Cross inform your professional life?
I really like helping people with no resources to improve their employment skills. It is hard work but greatly rewarding. That is the reason why I joined Red Cross many years ago after finishing my degree. Unfortunately, at the moment my children and my company take up all my time. However, when they call me I do my best to be there.
Where can we find you outside of work?
Apart from being an over-40 runner and a compulsive early adopter of technology, I really enjoy spending time with my kids and friends and always try to fill my life with memorable moments.
Talentor would like to thank Alberto for this interview and invites you to visit the Talentor Spain location page.