Cross Border Sales Winner 2019 - Germany has become "Cross Border Sales Winner" again!
by Jochen Markgraf in Marketing & Kommunikation — November 2019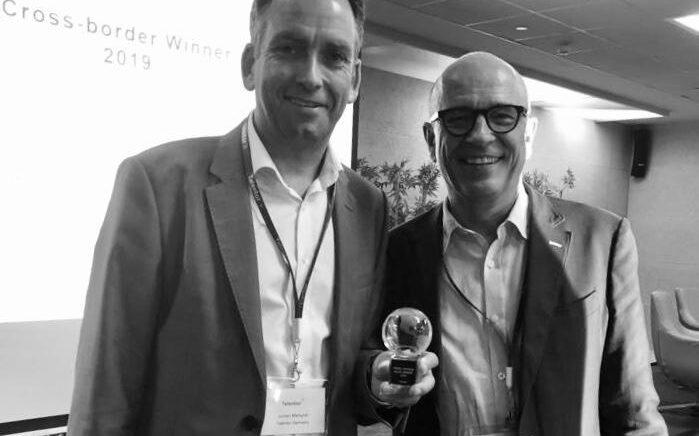 In 2019, Talentor Germany again demonstrated the proficiency and competence of the Talentor International Group by successfully completing numerous cross border projects and supporting well-known companies on different continents in finding the right talents.

The Talentor Germany Team is very pleased to have received the trophy for having closed the greatest number of cross border projects for the second time in a row.