Vic.ai is the artificial intelligence (AI) platform for accounting firms and mid-sized finance departments. Vic.ai's machine learning technology has been trained on over 150 million live accounting documents and transactions. Already surpassing human-level accuracy for many tasks, Vic.ai helps accountants ...
Data Analyst
We are Vic.ai - a Norwegian startup that has become an international success. We were one of the world's first AI-based accounting platforms and today we have succeeded in becoming a leading player in this field. Our ambition is to push the boundaries of what a business system can solve for people and organizations.
Today, thousands of customers already have access to our technology - and we have just begun our journey. With us we have some of the world's best Venture funds. This has made Vic.ai to one of if not the most successful Norwegian AI company. The company has solid finances and invests the capital in new technology and employees - the most important tool for success. The Vic.ai family is located in Oslo, Stockholm and New York.
Vic.ai has built an integrated AI engine that is the beginning of a new chapter and a revolution in accounting and document management. The solution is currently used by several of the major accounting agencies in Norway, Sweden and the United States.
We are now looking for a Data Analyst who will support our AI, development and product teams with insights gained from analyzing company data. The ideal candidate is adept at analyzing machine learning systems for patterns of model prediction and data quality errors and proposing corrections to the observed patterns. The candidate must have strong experience using a variety of data mining/data analysis methods and using a variety of data tools. Furthermore, the candidate must know how to build and implement models, using/creating algorithms and creating/running simulations. We are looking for someone with a passion for working on a next generation AI and informing the wider team on areas of improvement across the software.
Responsibilities
Analyze and track data from company databases to drive optimization and improvement of current and future AI models.
Assess the effectiveness and accuracy of new data sources and data gathering techniques.
Develop processes and tools to monitor and analyze data quality, model performance and data accuracy.
Qualifications
Experience using statistical computer languages (R, Python, SQL, etc.) to manipulate data and draw insights from large data sets.
Variety of data processing skills, including; regular expressions, databases, dataframes, data formats and encodings, unix scripting, etc.
Knowledge of core statistical techniques and concepts (regression, properties of distributions, statistical tests (classical & Baysian) and proper usage, etc.) and experience with applications.
3+ years of experience manipulating data sets and building statistical models.
Master's or PHD in Statistics, Mathematics, Computer Science or another quantitative field,
Familiarity with the following software/tools:
Coding knowledge and experience with the Python data stack

Experience querying databases and using statistical computer languages
Experience analyzing and gathering data from 3rd party providers, ex pulling data from external REST apis
Benefits:
Currently, many companies are looking for data scientists who are experienced in AI. With us you will get the experience, working with one of the most successful AI startups in Scandinavia.
Strong professional environment
You will become part of a larger multinational developer community that is among the best in their field.
We offer a flexible workday where you have the opportunity to work where it suits you best. Would you like to work in one of our offices? Or maybe from home? We will facilitate this.
You become part of a work team that is never bigger than you can share a pizza. This means that you are very familiar with the people you collaborate with and will have major involvement in technical decision making
For more information around this position and Vic.ai, feel free to contact our recruitment partner Per Haakon Flottorp at Capus AS on +47 904 78 333 /
per.haakon.flottorp@capus.no
Looking forward to reading your application.
Apply for this job
Does this job fit your talents and seem right for you? Don't hesitate to apply online now.
Contact Person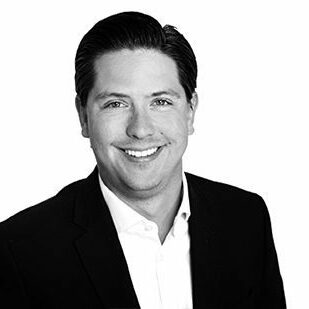 Per Haakon Flottorp
Senior Consultant