Your Future Role
The Game Producer is responsible for managing several game projects to finish within budget, time and scope. As a producer you will coordinate the progress, ensuring deliverables are met to quality and in a timely manner, and report progress to management.
• Manage the production of incredibly compelling, high-quality video games
• Plan and oversee the project
• Strong ability to inspire and support creative thinking from others
• Strong ability to independently analyze data, trends, and internal resources (including talent) to identify new product solutions
• Strong understanding of consumer-facing gaming trends
• Work with the executive management team to craft the vision of the titles, and to develop schedules and resource requirements to ensure achievement of the vision
• Initiate and track all production processes through direct management of team leads (art, design, development, QA)
• Direct relationship management of third-party consulting firms and publishing partners
• Ensure timely delivery of milestones while safeguarding the quality of work in accordance with the pre-defined project schedule
• Develop and maintain project schedules for all functional areas of development
• Work with internal and external QA to improve user experience and drive updates to the game service
Desired Qualifications
4+ year experience as a Producer in the games industry;
Candidate must have shipped at least two video game titles;
Experience managing a team;
Strong project management skills;
Established verbal & written communication, people, presentation, organizational and documentation skills;
Strong skills with the MS Office suite of tools: Word, Excel and Project;
Good combination of product sense (creative) and people skills;
Detail orientated, quality focused and player centric;
Collaborative and able to foster relationships;
High levels of energy and drive;
Curious and fast learner;
Bachelor's degree;
Free to Play games production experience represents a plus.
The Special Thing About This Job
Motivating salary aligned with your skills and experience
The opportunity to be creative and improve existing projects
Annual bonuses
Private health subscription
Meal tickets
Team building events
Support for obtaining certifications
Relaxation room
Apply for this job
Does this job fit your talents and seem right for you? Don't hesitate to apply online now.
Job Facts
Career Level
3 - Manager (Manager, Supervisor of Staff)
Contact Person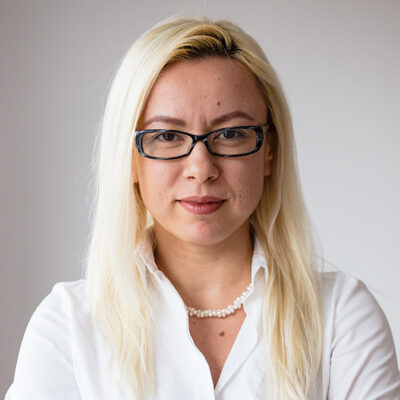 Filis Culamet
Technical Business Unit Manager