TOMRA was founded on an innovation in 1972 that began with design, manufacturing and sale of reverse vending machines (RVMs) for automated collection of used beverage containers. Today TOMRA has ~83,000 installations in over 60 markets worldwide and had total revenues of ~8.6 billion NOK in 2018. The ...
TOMRA now offers a unique opportunity for a central position within the R&D department in an international, market leading technology organization. As a Test Engineer at TOMRA, you will have the opportunity to lift testing into a new level, contributing to form the new test strategy in a mutidisiplinary organization in growth. The position entails test design and test execution, and will have a large say on the technologies and tools we choose.


Roles and responsibilities:
Keep updated on trends in test discipline
Execute test development including finding new inventive and effective solutions
Perform inhouse software testing, and support general releases as well as project releases
Keep test equipment and tools up to date to meet demands
Work in close cooperation with all disciplines in projects, to ensure best possible product quality

Candidate profile:
B.Sc. or M.Sc. in a computer related field or equivalent experience
Knowledge of scripting/coding languages (C++/C#/Phyton)
Relevant working experience with software quality/testing
Knowledge of testmetodology and experience working with automated testing environments, with the ability to contribute to the development of the function in Tomra
ISTQB certification or similar
Excellent communication skills in English and Norwegian
Structural and analytical abilities
Trustworty, self-driven and outgoing

TOMRA offers:
Professional challenges within a growing, market-leading technology company
A Great Place to Work: TOMRA was recently named the fifth best place to work in Norway in 2018. This is the third consecutive time TOMRA has ranked in the top 10 for Great Place to Work
Excellent facilities with modern gym, free parking and our own healthy and varied lunch restaurant
Convenient location in Asker – close to Oslo, Drammen and Sandvika
Very good opportunities for professional development and competence building through participation in relevant training courses and seminars

For further information, please contact Kristian Lennertzen, Partner in Capus, phone: +47 916 16 073 or Kristian, Research Analyst in Capus, phone: +47 958 12 625. Please use the URL "Søk her" to apply for this position.

Application deadline: 26.11.2019
Apply for this job
Does this job fit your talents and seem right for you? Don't hesitate to apply online now.
Contact Person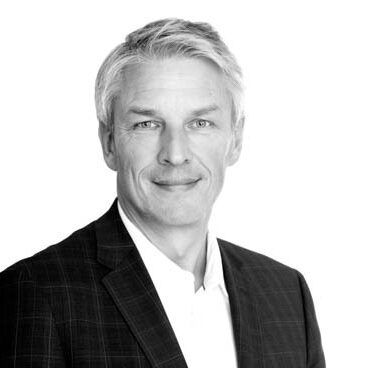 Kristian Lennertzen
Partner