TOMRA is the world's most advanced provider of sensor-based solutions for optimal resource productivity. Globally, in 80 markets worldwide, we are a technology-led company that designs and manufactures solutions to create a more sustainable world through a better use of resources.TOMRA has brought ...
We are looking for someone with passion for data engineering and data science, to help develop the next generation of techniques and solutions to enhance our data analysis platform. As a Data Engineer your daily work will contribute in building a more sustainable environment globally, through further development of TOMRA's solutions.
You will be part of a larger team that develops the next generation of Digital services for TOMRA reverse vending machines. This is a focused and dedicated team that has the freedom to choose the right technology for the tasks at hand. Tomra is driving multiple business models in the reverse vending market, through the use of IoT technology, on a global scale.
As a data engineer you will be working with data that scale across the entire lifecycle, with different techniques for data processing, data cleansing, storage, analysis and visualization. ETL experience is highly valued.
Are you intrigued by bigger amounts of data from all over the planet?
All developers have responsibility for the product lifecycle from design and implementation to operations. We also want and expect you to be involved in handling and optimizing for large and growing amounts of data. You will automate and improve deployment, monitoring and operational systems to maintain a fast and reliable release cycle. We also strive to have a high degree of automation and continuous delivery.
Our platform:
Talend. Vertica. Qlik Sense. QlikView. ELT/ETL. SSRS. Data warehouse. Data lake.
Messaging services. Modern Java (Java 11 and beyond). Microservice architecture. REST services. Master data and IAM solutions. Relational and NoSQL databases. Continuous delivery. DevOps. Kubernetes. Docker. Immutable infrastructure. Datadog. AWS cloud platform.
We offer:
• Professional challenges within a growing, market-leading technology company.
• A meaningful workplace, reducing littering globally.
• Great opportunities for professional development and competence building through participation in relevant training courses and seminars.
• A Great Place to Work: TOMRA was named the #3 best place to work in Norway in 2016.
• Convenient location in Asker – close to Oslo, Drammen and Sandvika.
• Excellent facilities with modern gym, free parking and our own healthy and varied lunch restaurant.
Get to know Tomra:
For more information about Tomra, look at some of the articles about us:
• What the developers say about working at Tomra:
• A new container deposit scheme was introduced in NSW, Australia. See the video:
https://www.youtube.com/watch?v=SyhPvsrVvVA
• Read more about Tomra Collection Digital Solutions:
https://www.tomra.com/en/collection/reverse-vending/tcs-digital
• AWS Summit Stockholm 2017, with Adrian Cockcroft:
https://www.youtube.com/watch?v=GgkAhTtZugc&t=1h5m16s
Apply for this job
Does this job fit your talents and seem right for you? Don't hesitate to apply online now.
Contact Person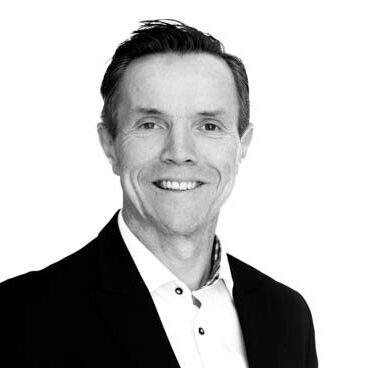 Arne Loktu
Partner