Axxis Geo Solutions (AGS) is a pure-play ocean bottom node seismic company uniquely positioned to pursue both contract and multi-client seismic. AGS specializes on delivering tailored seismic solutions and flexible project management and execution to oil and gas companies world-wide. Its operations ...
AGS is looking to hire a Group Senior Accountant for their Norwegian office, responsible for managing the finance functions of a designated AGS company, and to support finance functions in the other AGS companies.
QHSE Responsibilities:
Ensure safety and efficiency are considered in all financial decision making
Ensure that the company's financial management systems are in place and meet internal and external regulations
Ensure that financial information is kept confidential
Key Responsibilities:
Responsible that all accounting transactions are in regulations with laws and regulations. Secure correct legal entity, designated vessels/department and project
Prepare asset, liability, and capital account entries by compiling and analysing account information
Document financial transactions by entering account information
Reviews, investigates, and corrects errors and inconsistencies in financial entries, documents, and reports
Liaison with the external auditors
Approve transactions within designated limits
Prepare and review prepared balance sheet reconciliations
Summarise current financial status by collecting information; input to balance sheet, profit and loss statement, and other reports
Substantiate financial transactions by auditing documents
Reconcile financial discrepancies by collecting and analysing account information
Maintain financial security by following internal controls
Prepare payments by verifying documentation, and requesting disbursements
Answer accounting procedure questions by researching and interpreting accounting policy and regulations
Prepare special financial reports by collecting, analysing, and summarising account information
Maintain customer confidence and protect operations by keeping financial information confidential
Maintain the transfer pricing documentation for the companies within the Group
Maintain the withholding tax document for the Norwegian entities – to be sent to Norwegian tax authorities every year
Responsible for reporting of VAT, SBB and other
Authority:
Financial
:
Approval rights in bank
Rights in Altinn for the Norwegian entities
Knowledge
Visma Business accounting system
Eye-share scanning system
Dual legder NOK and USD
Project accounting
Independent
Good Excel skills; specialist/superuser
Education, skills and experience:
College or University degree in Accounting, Business or other Finance related subject
Significant experience in the accounting and finance area minimum of 7 years' experience
Strong accounting (local accounting standards and IFRS) and taxation knowledge
Knowledge of global organisations and the impact on financial management
A good listener and problem solver
Strong analytical skills and attention to detail
Customer needs focus
Good English skills both written and verbally
The position reports to Group Chief Accountant.
AGS is located at Lysaker, Strandveien 50.
If you have any questions regarding the position, please don't hesitate to contact Anders Kihle, Capus, at
ak@capus.no
or +4797767816.
Apply for this job
Does this job fit your talents and seem right for you? Don't hesitate to apply online now.
Contact Person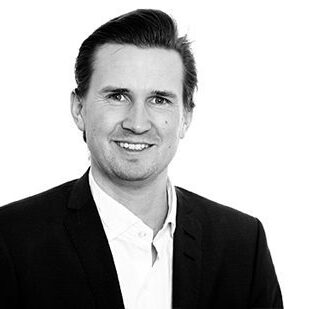 Anders Kihle
Researcher