Specsavers Optical Group is the world's largest private group in the optical field, providing customers with professional eye care services as well as fashionable and high-quality glasses at affordable rates. Specsavers is an international company with almost 2000 stores in Finland, Sweden, Norway, ...
Specsavers is seeking a professional and dedicated HR Manager (Senior HR Business Partner) who will be the primary HR contact for Norway, responsible for all local HR/people related activities. The role will work closely with the Country Director and as a key member of the local management team, influencing the local business agenda and delivering the local business plan.
The role will represent Norway in the Northern Europe HR team consisting of a regional HR team regional HR function in Copenhagen and colleagues in Finland, Sweden, The Netherlands and Denmark
The role reports to the HR Director Northern Europe, based in Copenhagen.
Main responsibilities:
Ensure that all core HR processes are executed and deployed in a professional manner, including but not limited to; Onboarding and Offboarding, Performance Management, Change Management, People Reviews, Leadership development and talent programmes
Together with the Norwegian organization and Northern European HR function, define and implement different guidelines, salary benchmark, tools, processes and training systems
Implement international HR initiatives locally.
Act as an advisor and support the local management team
Lead the local HR Assistant and daily supporting them in their development and performance
Ensure high quality in all aspects of the employee journey
Currently HR service for stores is not part of the scope, but from time to time there would be a need to give extra support to our store partners
Qualifications:
A solid HR background and educated to a minimum of bachelor's degree in relevant studies
Experienced working in an international, complex matrix organization and used to operationalizing and implementing HR processes and policies that others have developed. Background from Retail or Consumer Goods is preferred, but not a must.
Experienced working with an executive management team in a HR capacity
Proficiency in the Norwegian and English language
Candidate profile:
The right candidate has a development drive and is a contributor to a great working environment. You are self-driven with the ability to prioritize and deliver results effectively, also through teams. You possess solid management expertise, are able to coach and influence others and have excellent presentation and communications skills.
If you have questions regarding the position you are welcome to contact Capus, Arne H. Underdal-Loktu, tel: 91 13 14 14 or Researcher Malene Tunold, tel: 93 28 02 95.
For more information about the Company, please visit
www.join.specsavers.com/no
Apply for this job
Does this job fit your talents and seem right for you? Don't hesitate to apply online now.
Contact Person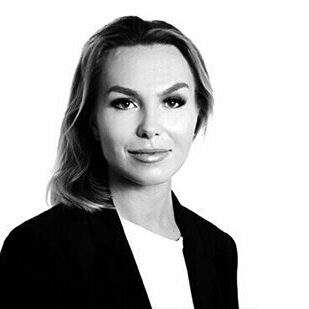 Malene Tunold
Researcher