Global Account Director - West Coast
SAP started in 1972 as a team of five colleagues with a desire to do something new. Together, they changed enterprise software and reinvented how business was done. Today, as a market leader in enterprise application software, we remain true to our roots. That's why we engineer solutions to fuel innovation ...
The
Global Account Director
leads or provides support to the lead of the global sales efforts across all lines of business (Sales, Consulting, Education, Maintenance) for one of our largest, multi-national, strategic customers --- orchestrating all SAP parties around a single, clear, multi-year Account strategy. The
Global Account Director
will manage the customer relationship with the customer
as a long-term P&L business, rather than an opportunity, delivering consistent, predictable and sustainable revenues.
The
Global Account Director
will also be expected to be the hub of the business in the region West of Norway. You will be part of the Norwegian leadership Team, reporting to the Managing Director of SAP Norway. You will help build a team that can operate from Stavanger to serve the customer, and other clients that have their business in the region. Workplace can be either in Oslo or Stavanger.
The
Global Account Director
(by yourself or, on more strategic/complex customer, in conjunction with Industry Business Unit Executives, Centre of Excellence teams and Line of Business sales teams):
Orchestrates account strategy, incorporating Software, Services, Support/Maintenance, Partners and Channels.
Integrates all customer-facing functions to achieve tighter, more profitable business plans, more cohesive interaction with the customer and increased customer satisfaction.
Completes long-term technology and business strategy planning with the customer
Innovates with marquee accounts and identifies co-innovation opportunities
Develops long term c-level relationships, strong governance and top-to-top partnerships
Expands SAP footprint
Drives revenue growth in all Line of Business
Creates barriers to entry for competitors, protecting SAP's customer base
Drives adoption of premium support services
Mitigates risk (customer and SAP) through adoption of Personal Communication Network methodologies/programs and Account Management best practices
Provides leadership around Value management and Value realization
Consults On-site on all SAP Programs and higher adoption of ROL solutions
Provides high touch account management throughout software lifecycle.
Requirements:
5+ years of business experience in Sales or Consulting with complex business software / IT solutions
5+ years of Large Account Management experience / leading account teams
Knowledge of SAP offerings
Experience as (an Associate) Partner at System Integrator preferred
Experience in Business Consulting Management or Value Engineering preferred
Several years of large Account Management required
Exceptional communication skills.
Business level English: Fluent
Business level Norwegian: Fluent
Education:
WHAT YOU GET FROM US
Success is what you make it. At SAP, we help you make it your own. A career at SAP can open many doors for you. If you're searching for a company that's dedicated to your ideas and individual growth, recognizes you for your unique contributions, fills you with a strong sense of purpose, and provides a fun, flexible and inclusive work environment
SAP'S DIVERSITY COMMITMENT
To harness the power of innovation, SAP invests in the development of its diverse employees. We aspire to leverage the qualities and appreciate the unique competencies that each person brings to the company.
SAP is committed to the principles of Equal Employment Opportunity and to providing reasonable accommodations to applicants with physical and/or mental disabilities.
If you have questions regarding the position you are welcome to contact Capus, Arne H. Underdal-Loktu, tel: 91 13 14 14 or Researcher Malene Tunold, tel: 93 28 02 95.
Apply for this job
Does this job fit your talents and seem right for you? Don't hesitate to apply online now.
Contact Person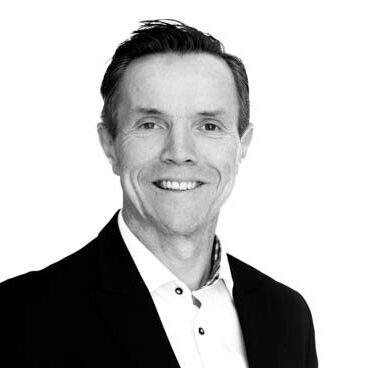 Arne Loktu
Partner