Medical Software Specialist - Brighter AB
Are you our dedicated and driven person who wants to be a part of a fast-growing Med Tech company?
Your Future Role
Brighter is a health-tech company from Sweden with a vision of a world where managing chronic diseases is no longer a struggle. We believe a data-centric approach is key to provide smarter care for chronic conditions. Our daily-care solutions facilitate the flow of real-life treatment data between chronic-disease patients, their loved ones and their care providers – improving quality of life, easing the burden on healthcare systems, and opening new opportunities for data-driven research. Brighter is certified under ISO 13485. In 2019 the company won the Swecare Rising Stars Award. For more information visit https://brighter.se/
Brighter is expanding and looking for a dedicated Medical Software Specialist to join Quality and Regulatory Department to be a quality and regulatory ambassador in software development team and coordinate the world of software engineering and medical device regulatory and quality management.
Your future role
The purpose of this role is to act as a bridge and subject matter expert between the Quality and Regulatory department and Software development, to create an understanding of what is to be prioritized in the Software development.
You will in cooperation with the software department ensure efficient implementation of applicable quality and regulatory requirements throughout development and maintenance of Brighter's medical device software to achieve and sustain compliance with Regulatory demands.
In this role you will work side by side with the software project managers and in cooperation with SW project manager participate in the preparation of the software-related design and development documentation.
The role includes, but is not limited to, the following tasks:
Continuously interpret the applicable external and internal quality and regulatory requirements (such as MDR, GDPR, IEC 62304, internal processes for software development and design controls) and translate them into internal requirements for software development, including requirements to processes, architecture, documentation, verification and validation etc, defining a sufficient level of effort in order to achieve compliance.
Coach the software developers (including both employees and contractors) who produce design and development documentation to ensure that IEC 62304 and GDPR is followed on all levels of SW development and that documentation is created and updated. Develop and deliver internal process training to software engineering teams.
Prepare technical files/regulatory submissions for SaMD products, e.g. prepare General Safety and Performance Requirements checklists, verification and validation plans, document plans, declarations of conformity, etc.
Plan, conduct and document design reviews.
Drive improvements in processes for software development, documentation, release and maintenance.
Be responsible to establish the budget within the area.
Supervision, coaching and training software developers in quality and regulatory issues may occur.
Desired Qualifications
Your profile
To be successful in this role you need to be innovative and creative by nature, motivated by problem-solving tasks, and have a great ability to reflect on the ongoing work. You should have the ability to see a holistic picture to help prioritize the production of software in pace with the need established at the Quality and regulatory department.
You should also be self-sufficient and be able to push your work forward through the process. Great technical communication skills and the ability to write and speak to different audiences in an appropriate language are crucial for this role.
The following experience/knowledge is strongly meriting:
Minimum 8 years' experience in the regulatory environment of the medical device industry with excellent knowledge of the regulations for the design of Software as a Medical Device (saMD)
Experience in software development, preferably in an Agile environment
Experience in performing regulatory activities such as writing Technical files, review/approval of documentation for regulatory compliance
Experience with software tools validation
Strong background in Design Controls
Understanding of devise cybersecurity issues and risk management and practical experience of applying GDPR for devices involving IT networks and cloud-based services.
Experience of applying ISO 14971 and an understanding of different tools for software risk management
Experience of the practical application of the requirements of the IEC 62304 and how to make high-quality software in the environment
Knowledge, or the ability to understand the concept of the following directives and standards: ISO 13485, ISO 27001, ISO 14971, IEC 62304.
A suitable academic background is a master's degree or equivalent in science or engineering, preferably in IT/software engineering. You have at least eight years of work experience within the field.
You are fluent in English, both written and oral. As Brighter is a truly international company you don´t need to speak Swedish for this position.
The Special Thing About This Job
Be a Brighterian

At Brighter we have a genuine interest in driving change, our mission is to improve the quality of life of millions of people. That goes for our teams as well. Our values are Smart, Friendly, and Reliable and that is the guiding star for our attitudes and behaviors. Our organizational structure is based on a network organization, which means that each one of us is expected to lead and take decisions, and in that responsibility and ownership. How we lead ourselves and work together sets our company culture, and we thrive on having a company culture where we team up and win together. To be successful in this role you need to be able to work in a high-pressure regulated environment with the ability to adapt to changing priorities. You are a problem-solver and have a great ability to reflect on the ongoing work. You should have good project management and relationship skills. Further on it's important that you have a strong business understanding and want to be a part of Brighter's journey.
This position is based in Kista, Stockholm. We recommend that you submit your application as soon as possible as selection and interviews are held continually.

We welcome your application!

This recruitment is being handled by Ekaterina Leonova at Talentor Sweden, ekaterina.leonova@talentor.com

Apply for this job
Does this job fit your talents and seem right for you? Don't hesitate to apply online now.
Contact Person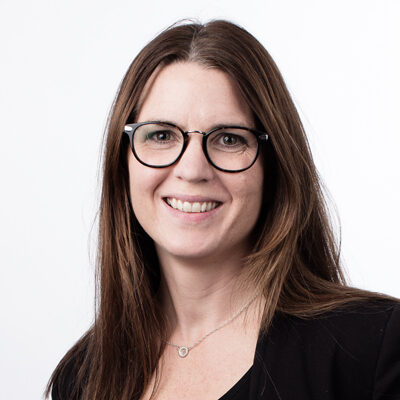 Karin Lundmark
COO, Senior Consultant - On maternity leave