System Engineer - Brighter AB
Are you our dedicated and driven person who wants to be a part of a fast-growing Med Tech company?
Your Future Role
Brighter is a health-tech company from Sweden with a vision of a world where managing chronic diseases is no longer a struggle. We believe a data-centric approach is key to provide smarter care for chronic conditions. Our daily-care solutions facilitate the flow of real-life treatment data between chronic-disease patients, their loved ones and their care providers – improving quality of life, easing the burden on healthcare systems, and opening new opportunities for data-driven research. Brighter is certified under ISO 13485. In 2019 the company won the Swecare Rising Stars Award. For more information visit https://brighter.se/

Brighter is expanding and looking for a System Engineer to join their Product Development team.


Your future role

You will develop the architecture and design of Actiste in collaboration with other engineers, risk analysts project managers and product managers that also participate in the development of Actiste.

Suitable candidates need to be curious, proactive, analytical, results-oriented and have a keen interest in technology. You are interested in solving problems and have a great ability to reflect on the ongoing work. Furthermore, you are accurate by nature and have a good ability to get things done. The role requires collaboration with our development partners and may also require trips to the company's suppliers, partners, and factories. You need to be a team player as your assignments will be varied, ranging from more complicated to easier tasks, and you will cooperate with your team members, project leaders, and product managers. You have worked in highly regulated industries, preferably med tech.
Desired Qualifications
The role includes, but is not limited to, the following tasks
System Architect and design in pre-studies and development projects
Coordinate and ensure the progress in the technical work of the engineers developing different parts of Actiste.
Incorporate the multiple technical parts together to ensure seamless integration for functional medical devices system conforming to specifications and requirements
Communicate with Risk Manager regarding the risk analysis and take part in the risk analysis
Specify, maintain and ensure compliance to the system requirements specifications
Take part in project scope processes
Take part in product definition during development
Take part in relevant education should the need and opportunity arise.
The following experience/knowledge is strongly meriting:
Experience working as a system engineer, system architect or similar roles
Previous experience of project management
Previous experience within Medtech or other heavily regulated industries
Experience working according to a quality management system
Knowledge of multiple technological components with regards to hardware, firmware and software
Knowledge, or the ability to quickly grasp the concept of the following directives and standards: MDD, IVD, ISO 13485, ISO 14971, IEC 62304.
A suitable academic background is a University degree (BSc or higher) in Software, electrical or mechanical engineering, system engineering or biotechnology. You have at least five years of work experience within the field.
You are fluent in English, both written and oral. As Brighter is a truly international company you don´t need to speak Swedish for this position. Knowledge of other languages is always a plus.
The Special Thing About This Job
Be a Brighterian

At Brighter we have a genuine interest in driving change, our mission is to improve the quality of life of millions of people. That goes for our teams as well. Our values are Smart, Friendly, and Reliable and that is the guiding star for our attitudes and behaviors. Our organizational structure is based on a network organization, which means that each one of us is expected to lead and take decisions, and in that responsibility and ownership. How we lead ourselves and work together sets our company culture, and we thrive on having a company culture where we team up and win together. To be successful in this role you need to be able to work in a high-pressure regulated environment with the ability to adapt to changing priorities. You are a problem-solver and have a great ability to reflect on the ongoing work. You should have good project management and relationship skills. Further on it's important that you have a strong business understanding and want to be a part of Brighter's journey.
This position is based in Kista, Stockholm. We recommend that you submit your application as soon as possible as selection and interviews are held continually.

We welcome your application!

This recruitment is being handled by Ekaterina Leonova at Talentor Sweden, ekaterina.leonova@talentor.com

Apply for this job
Does this job fit your talents and seem right for you? Don't hesitate to apply online now.
Contact Person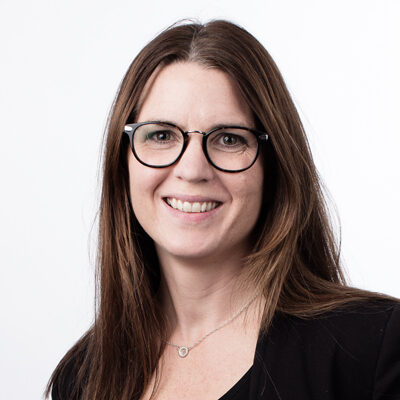 Karin Lundmark
COO, Senior Consultant - On maternity leave