Brighter is a health-tech company from Sweden with a vision of a world where managing chronic diseases is no longer a struggle. We believe a data-centric approach is key to provide smarter care for chronic conditions. Our daily-care solutions facilitate the flow of real-life treatment data between chronic ...
Test Lead
This role is ideal for a person with a genuine technical interest who wants to develop professionally, within a company that wants to make a change towards better healthcare.
JOIN THE JOURNEY!
You will play a key role in the Brighter's Technology and Product Development team. Brighter is expanding and looking for a dedicated individual to participate actively in building the company and the technology and product development team to work on new medical devices.
YOUR FUTURE ROLE
This role is ideal for a person with a genuine technical interest who wants to develop professionally, within a company that wants to make a change towards better healthcare. You will be responsible for planning, designing, performing, and evaluating technology-, product- and system testing as a tester and test lead in concept and product development projects.

The role includes, but is not limited to, the following tasks:
Define and develop verification test methods and tools for Brighter's products
Work together with other engineers and project manager in the design and development of products
Take responsibility for the product verification and lead the test activities
Plan and design verification and test. Execute test cases and analyze results for verifying product functionality
Be a risk analysis team member
Ensure testability in product requirements
Ensure the verification fully covers the standards, requirements, and configuration of the product or service tested.
Be responsible for tools and maintenance, manuals, facilities, and instruments of the test lab and workshop.

AS OUR FUTURE COLLEAGUE
We want you to have a keen interest in technology. Our passion is to make a daily difference for individuals with chronic diseases and we do it by our passion for technology.
Further on you will be a great match for our team if you are curious, proactive, and analytical with a great ability to reflect on the ongoing work. Our company culture is built by us by taking ownership and accountability. Together we will build Brighter!
Strongly meriting background:
Experience in leading test efforts
Component, product, and system verification and validation testing
Reliability testing
Shipping/handling and environmental extremes testing
Regulatory compliance testing, safety testing
Minimum 5 years of experience of working with HW/SW testing, Cloud Services, and IoT in highly regulated industries, preferably Med Tech
Experience in working with IoT, web Services, Mobile applications
Experience in software development
Experience in working with electronics, mechatronics, SW/HW Testing
A suitable academic background, like a degree in a relevant STEM-field. You have at least five years of work experience within the field.

You are fluent in English, both written and oral, and have an interest in learning Swedish if it is not already one of your languages.
OUR OFFER:
Brighter offers you an exciting role in an innovative environment. You will be a part of a company in strong growth with values that engages every employee. Are you interested to be part of our journey and find that you match our profile? Please submit your application online.

We will not be able to handle any applications via e-mail due to GDPR. Your consultant, Ekaterina Leonova at Talentor Sweden, ekaterina.leonova@talentor.com, will contact you promptly upon receipt.
Apply for this job
Does this job fit your talents and seem right for you? Don't hesitate to apply online now.
Contact Person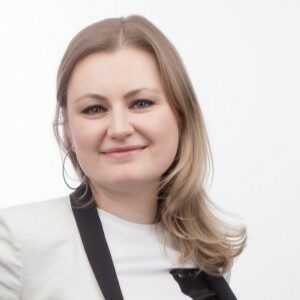 Ekaterina Leonova
Senior Consultant