Software Development Manager - Brighter AB
Brighter is a health-tech company from Sweden with a vision of a world where managing chronic diseases is no longer a struggle. We believe a data-centric approach is key to provide smarter care for chronic conditions. Our daily-care solutions facilitate the flow of real-life treatment data between chronic ...
Software Development Manager
Brighter is expanding and looking for a dedicated individual to participate actively in building the company and as a part of the technology and product development team to work on new medical devices.
YOUR FUTURE ROLE
This role is ideal for a person with a genuine interest in Software as a Medical Device who wants to develop professionally, within a company that wants to make a change towards better healthcare.
You will have the strategic and operative responsibility for technology projects and for the development of the software products and services Brighter aims to realize.
The role includes, but is not limited to, the following tasks:
Lead and develop the software development organization under Brighter's own or under partner management.
Create and present a budget for the software development group.
Ensure the right competence mix and competence development within the software development group including individual compensation/reimbursement.
Work closely with the Product Owner to ensure the realization of products and services in line with Brighter´s vision/strategy/road-map.
Ensure that Quality Agreements between Brighter and external software suppliers are signed.
Secure that agreements with suppliers are clear with regards to assignment and deliverables and that the supplier has applicable certifications required for the services and/or products they will supply.
Ensure compliance with internal company Standard Operating Procedures and policies as well as external rules, regulations, and standards.
Assist QA/RA with establishing, developing, and maintaining Brighter´s quality management system.
Ensure good cooperation and good communication within the development group.
Work for good communication within Brighter and with external partners/suppliers.
You will also:
Lead the development of the software development group by appointing personnel, form the organization and (re)design of the development process in accordance with standards and regulations for the Brighter technology and development projects.
Recruit resources to the software development group in accordance with the approved budget.
Be the main responsible for technology and development projects towards suppliers.
Identify, evaluate, recommend, and negotiate with suppliers of technology, technology platforms, system, etc. for technology- and development projects in accordance with Brighter's vision.
Settle contract with suppliers of technology, technology platforms, system, etc. for technology- and development projects in accordance with Management decisions.

AS OUR FUTURE COLLEAGUE
Our passion is to make a daily difference for individuals with chronic diseases and we do it by our passion for technology. You will be a great match for our team if you are curious, proactive, analytical, results-oriented and have a keen interest in leadership.
This leadership role requires you to be a strong communicator and a team player who can establish confidence and trust, connect with different levels of stakeholders. Together we build Brighter!
The following experience/knowledge is strongly meriting:
Minimum five-year experience working in Medical Device Industry within product development, project- or line management
Excellent Leadership skills
Good knowledge in System-, Software-, Test and Process-driven development
Knowledge in Agile and Lean approaches
Good knowledge in ISO-13485, IEC 62304, MDD/IVDD
Knowledge in Market Introduction
It is also good to have:
Knowledge of Mobile applications, Web applications, and Back End development
Knowledge in data security
Knowledge in business development
Knowledge of and understanding the digital economy, IoT (Internet of Things), and the value of remote monitoring and "Big Data".
A suitable academic background is a University degree (BSc or higher) in system engineering or similar discipline.
You are fluent in English, both written and oral, and have an interest in learning Swedish if it is not already one of your languages.
BE A BRIGHTERIAN
At Brighter we have a genuine interest in driving change, our mission is to improve the quality of life of millions of people. That goes for our teams as well. Our values are Smart, Friendly, and Reliable and that is the guiding star for our attitudes and behaviors. Our organizational structure is based on a network organization, which means that each one of us is expected to lead and take decisions, and in that responsibility and ownership. How we lead ourselves and work together sets our company culture, and we thrive on having a company culture where we team up and win together. To be successful in this role you need to be able to work in a high-pressure regulated environment with the ability to adapt to changing priorities. You are a problem-solver and have a great ability to reflect on the ongoing work. You should have good project management and relationship skills. Further on it's important that you have a strong business understanding and want to be a part of Brighter's journey.
This position is based in Kista, Stockholm. We recommend that you submit your application as soon as possible as selection and interviews are held continually.
We welcome your application!
This recruitment is being handled by Ekaterina Leonova at Talentor Sweden, ekaterina.leonova@talentor.com
Apply for this job
Does this job fit your talents and seem right for you? Don't hesitate to apply online now.
Contact Person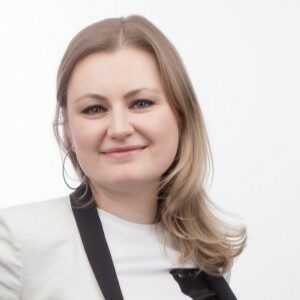 Ekaterina Leonova
Senior Consultant