Senior Statistical Programmer
Senior Statistical Programmer
Join the global data-led enterprise that disrupts the entire industry and sets the benchmark for others to follow
YOUR FUTURE ROLE
We are searching for an experienced Statistical Programmer to join the Biometrics team in a global, diverse and cross-functional environment where you will get personal and professional development.

Your responsibilities will include:
Statistical programming deliverables for regulatory submissions, including specification and delivery of integrated databases, outputs and response to regulatory questions; commercialization and reimbursements
Delivery of the Clinical Study Report (CSR), Study Data Tabulation Model (SDTM)/Analysis Data Model (ADaM) databases and Tables, Figures and Listings (TFL) outputs through both internal and external delivery models, following applicable data standards and regulations
Statistical programming contribution to Development Safety Update Reports (DSUR), Periodic Benefit-Risk Evaluation Report (PBRER), Investigators brochures (IB)
Contribute to or lead the statistical programming thinking, analysis and reporting to relevant groups in product and study teams
Development of standard methodology to improve quality, efficiency, and effectiveness

JOB REQUIREMENTS
You are focused on solving challenging problems through collaboration and partnerships. You are an expert in your field or aspire to be an expert, and you know that the best results are achieved by utilising the strengths of every individual.
You have a degree in Mathematics, Computer Science, Statistics, Life Sciences or similar area
You have advanced SAS Programming and CDISC standards knowledge
You possess excellent interpersonal skills
OUR OFFER
The company offers you an exciting role in an innovative environment. You will be a part of a company in strong growth with values that engages every employee, with fair monetary compensation as well as a generous benefits package.

Are you interested to be part of our journey and find that you match our profile?
Please submit your application online. We will not be able to handle any applications via e-mail due to GDPR.

Your consultant, Ekaterina Leonova at Talentor Sweden, ekaterina.leonova@talentor.com, will contact you promptly upon receipt.
Apply for this job
Does this job fit your talents and seem right for you? Don't hesitate to apply online now.
Contact Person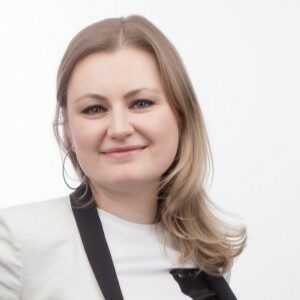 Ekaterina Leonova
Senior Consultant