Product Owner - Camanio AB
Camanio's mission is to provide a game changing digital platform for cost efficient home care, that combines the human needs of independence with decreased healthcare costs. The platform is called Camanio Smart Care and is a cloudbased service that integrates all IoT, welfaretech, sensors, alarms etc ...
Product Owner
Take the lead as Camanio's new Product Owner to drive future product and business development in digital care! This role includes setting the long-term strategy for the care services, defining business objectives, working towards maximizing profitability, but also understanding and representing the wants and needs of our customers and users. Join the journey with Camanio to break new grounds and change the way healthcare works!
YOUR FUTURE ROLE
We believe that you are a motivated and dedicated Technical Product Owner that is passionate about delivering value-driven technology. With a holistic point of view, you want to find the best solution for the platform/the services and you have the skills to make it happen. To communicate with different people and to translate the business requirements to developers isn't a problem for you. You're also a natural leader that advocates autonomous teams and agile methods.

As a Product Owner you will work with a team of skilled developers to find new ways to develop our platform and prioritize tasks in sprints. You'll work closely with the Management function that sets the roadmap and with your forward-thinking attitude you will manage the projects that you're responsible for. Your position will involve communication with external parties, budget managing, and also to do extensive research work to be able to propose the best decisions needed.
You report directly to our CTO.
As part of your responsibilities, you will be part of cross-managed teams, where your technical know-how is needed, as well as decision boards where our future services and products will be set.
You have the responsibility to transform the company´s vision and directives of our future offerings, into functional requirements and user stories that give developers the tools to innovate the needed solutions.
JOB REQUIREMENTS
Methodical and structured as a person.
Writes documentation that is understandable to both developers and business managers.
Work experience and excellent knowledge of agile software development projects.
Preferably to be certified as a Scrum product owner (or have similar experiences).
Documented experience as a Product Owner, Tech Lead, or Lead Developer within the games or the tech industry for a minimum of 3 years.
Experience owning and managing a product roadmap, crafting product requirements, and specifications.
Technical writing experience, ensuring the bridging between development and actual customer services.
Project management eg. time-planning and budget management as well as managing relationships and internal communication.
Familiar with Microsoft development tools, project management, and agile tools.
Other Requirements
Fluent in English and Swedish. Both written and verbal
Master's degree in computer science, engineering, or similar.
Citizens of an EU country or have a current work permit for Sweden.
OUR CLIENT OFFERS
We apply ongoing selection which means that the recruitment will be done as soon as we have found the right person. Submit your application today!

If you fulfill these criteria and are ready for a challenge, please submit your application online. We will not be able to handle any applications via e-mail due to GDPR.
Your consultant, Ekaterina Leonova at Talentor Sweden, ekaterina.leonova@talentor.com, will contact you promptly upon receipt.
Apply for this job
Does this job fit your talents and seem right for you? Don't hesitate to apply online now.
Contact Person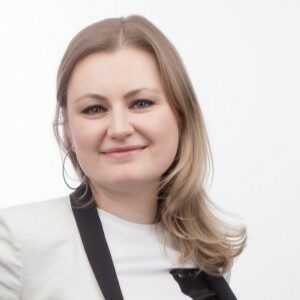 Ekaterina Leonova
Senior Consultant