Talent Acquisition Engineer
Pexip builds video conferencing applications for workplaces of all sizes - our vision is to make virtual meetings better than meeting in-person using AI.Our portfolio of products ranges from self-hosted software to cloud service video solutions. By joining the Pexip development team you will get to ...
Do you have a technical background as a Software Developer or IT specialist and wish to bring your energy in helping building up a team of world class developers over 5 different offices?
This is not a classic recruiting role, but a opportunity to work within the engineering team of one of the fastest growing video conferencing companies in the world! We need the brightest recruiting minds with development skills to match our rapidly expanding business needs while bringing the best talents into the company. You will get to impact both the engineering team, the Pexip product and our overall culture.

ABOUT THE ROLE
To succeed in this role, you will need technical and programming skills with a recruiting mindset. The role will be a part of our engineering team. You will work closely with our CTO and COO and you will play an active role in building up the different engineering teams within Pexip. You will be the go-to person for recruitment within engineering, as well as working on other exiting tasks related to development.

RESPONSIBILITIES
Deeply understand hiring needs; partner closely with hiring managers within Engineering to develop sourcing and hiring strategies.
Source and connect with candidates.
Successfully fulfill the recruitment needs in Pexip R&D.
Be the primary contact for external recruiters and candidates within all processes in R&D.
With the help of the team, create new and exciting development and programming tasks to use in the recruitment process. Ex homework tasks, pair-work etc.
Ensure successful (pre-)onboarding for all new candidates within Engineering.
Support and organize internal training activities for new team member according to the needs within R&D.
REQUIREMENTS
You are a Software Developer or hold a IT degree.
Not required, but a plus:
Knowledge of a full recruiting cycle.
Familiarity with a variety of different selection/interview methods.
WHO ARE YOU?
Passionate people person.
Self-starter, able to think a task or project through all necessary steps and follow through.
Curios, confident, optimistic and with a high level of empathy.
Organized, customer-focused, adaptable and agile.
Critical thinker with problem-solving skills.
Strong collaborator and an outstanding team member.
For questions, please do not hesitate to contact our partner Capus by Jonas Rambæk (jonas.rambaek@capus.no / +4793242133)
Apply for this job
Does this job fit your talents and seem right for you? Don't hesitate to apply online now.
Contact Person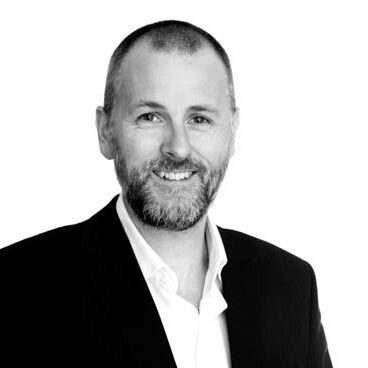 Jonas Rambæk
Partner