Brighter is a health-tech company from Sweden with a vision of a world where managing chronic diseases is no longer a struggle. We believe a data-centric approach is key to provide smarter care for chronic conditions. Our daily-care solutions facilitate the flow of real-life treatment data between chronic ...
Software engineer
Join the journey!
Brighter is expanding and looking for a dedicated individual to participate actively in the technology and product development team to work on new medical devices.
Millions of people today are living with chronic conditions. At Brighter you get the chance to be part of making their lives easier and improving health care globally. You will work hard to reach this goal together with dedicated colleagues, yet with the insight that our work-life balance is a key to success. The position is located in Kista at Brighter's brand new head office.
This is a perfect opportunity for you who strives to make a change together with engaged colleagues. We are building Brighter together and everyone is important for our company's journey, attitudes, and culture!
YOUR FUTURE ROLE
You will have the operational responsibility for technology projects and for the development of the software products and services Brighter aims to realize. In this role, you will build, implement, and test software in accordance with medical device standards and product requirements.
The role includes, but is not limited to, the following tasks:
Work together with other engineers and project manager in the design and development team

Support product owner with investigations in how features may be implemented in software
Develop the software as defined by project plan and scope including system requirements, coding, test development, risk analysis, and documentation

JOB REQUIREMENTS
The following knowledge/experience is strongly meriting:
Minimum of 3 years' experience in back-end software development, with a focus on the web- and mobile applications

Experience working with cloud solutions

Experience of working within Health Tech or another highly regulated industry branch

Extensive knowledge in relevant programming languages (Java, JavaScript, Microsoft services)

Experience in software testing, risk- or configuration management

Ability to work with project team members of different technical expertise

Ability to be flexible and adapt to changes both related to product requirements and working procedures

Problem-solving mindset
A suitable academic background is a University degree (BSc or higher) in computer engineering.
You are fluent in English, both written and oral. As Brighter is a truly international company, you do not need to speak Swedish for this position. Knowledge of other languages is always a plus.
Be a Brighterian
At Brighter we have a genuine interest in driving change, our mission is to improve the quality of life of millions of people. That goes for our teams as well. Our values are Smart, Friendly, and Reliable and that is the guiding star for our attitudes and behaviors. Our organizational structure is based on a network organization, which means that each one of us is expected to lead and take decisions, and in that responsibility and ownership. How we lead ourselves and work together sets our company culture, and we thrive on having a company culture where we team up and win together.
To be successful in this role you need to be able to work in a high-pressure regulated environment with the ability to adapt to changing priorities and have a great ability to reflect on the ongoing work. Additionally, you should have good relationship skills. Further on it is important that you have a strong business understanding and want to be a part of Brighter's journey.

We recommend that you submit your application as soon as possible as selection and interviews are held continually.
We welcome your application!
Please note that you will not be able to handle any applications via e-mail due to GDPR, and therefore we ask you to submit your application online.
Your consultant, Ekaterina Leonova at Talentor Sweden,
ekaterina.leonova@talentor.com
, will contact you promptly upon receipt.
Apply for this job
Does this job fit your talents and seem right for you? Don't hesitate to apply online now.
Contact Person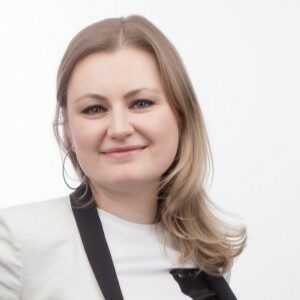 Ekaterina Leonova
Senior Consultant