Head of Service Solution Management
TOMRA was founded on an innovation in 1972 that began with design, manufacturing and sale of reverse vending machines (RVMs) for automated collection of used beverage containers. Today TOMRA has ~90,000 installations in over 80 markets worldwide and had total revenues of ~9.3 billion NOK in 2019. The ...
The Head of Service Solution Management is the commercial owner and product management responsible for the internally and operationally focused portfolio of technical service products and solutions offered worldwide to TOMRA Collection Solution's internal and third-party technical service providers.
With a current installed base of more than 80.000 reverse vending machines, of which more than 60.000 are connected to TOMRA's IOT backend in real-time, the potential to drive uptime, operational efficiency and digital transformation of operational work processes are significant.
The Head of Service Solution Management is also the owner of the forwards looking service tools roadmap and proposes new service tools development initiatives to maintain and strengthen TOMRA's position as market leader, industry innovator, and preferred partner to global retail key accounts and other customers.
Acting as the key interface between TOMRA's business- and market units and the central solution-providing organization within the service field, the Head of Service Solution Management is vital to foster development of a responsive and customer-centric culture with a focus on customer value and benefit realization.
The Head of Service Solution Management will be expected to establish a new coordinating function to deliver on a bold ambition to reduce service cost and improve service delivery over time, and will report to the Head of Commercial at The Solution Hub.
Key responsibilities:
Work with technical service organizations globally to identify improvement areas and prioritize investment proposals into new global solutions to reduce service cost and improve fleet uptime
Build investment business cases and monitor/measure resulting benefit realization
Ensure a competitive and effective service product portfolio in line with TOMRA's strategic framework and business plan.
Manage the complete service solution product lifecycle including obsolescence planning and launching of new solutions.
Initiate needed changes to the portfolio; seeking to optimize TOMRA's competitiveness and financial return.
Act as a hub and catalyst between the central organization and TOMRA's market and business units; being the natural contact point for new service solution development.
Engage broadly with service organizations, service managers and business units to ensure coordination and alignment.
Identify, understand and promote relevant digital / IOT / analytics / machine learning trends and technologies to ensure that TOMRA continues to drive excellence of service delivery within the reverse vending industry
Participate in steering groups and/or as project owner for selected development programs and projects.
Ensure that appropriate competence and capacity is available in own department for current and anticipated needs.
Candidate profile:
MSc degree or similar; preferably with a balanced technology and business focus
5-10 years of sales/service/business development/product management experience from technology-based international organizations
Excellent people management skills and a desire to realize goals through empowering peers and colleagues
A visionary with the ability to set and communicate future scenarios to drive our business aspirations forwards.
An influencer which makes an impact; motivating others and executing well-structured processes and activity governance.
A leader that understands the possibilities that lies within utilizing big data and analytics to optimize operational processes.
Analytical and comfortable with establishing business models and making data-based decisions.
Purpose-driven with a strong desire to develop solutions for Clean Loop Recycling, and a more sustainable world.
Fluent in English and a Scandinavian language (Norwegian is preferred). A good command of German is an added advantage.
Flexible for moderate levels of international travelling
TOMRA offers:
A job with a purpose: A great opportunity to work for a more sustainable future for the generations to come.
Dynamic and challenging tasks within a growing, market-leading international company.
A great place to work: TOMRA was ranked number five among all companies in the 2018 Great Place to Work® survey in Norway.
Excellent facilities that include a modern gym, free parking and our own cafeteria serving a healthy and varied lunch menu.
Convenient location in Asker (Norway) – close to Oslo, Drammen and Sandvika.
Exciting development opportunities within an international environment, and competitive salary and pension package.
For further information, please contact Kristian Lennertzen, partner in Capus, phone: +47 916 16 073 or Kristian Rizi, Research Analyst in Capus, phone: +47 958 12 625. Please use the URL "Søk her" to apply for this position.
Application deadline: Wednesday 2nd of September.
Apply for this job
Does this job fit your talents and seem right for you? Don't hesitate to apply online now.
Contact Person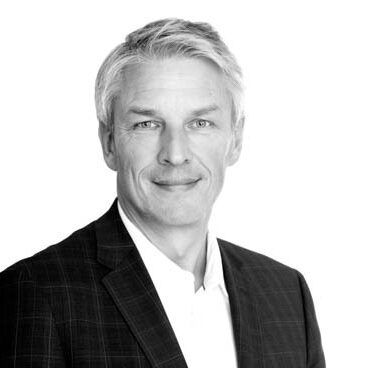 Kristian Lennertzen
Partner