Clinical Literature Review Specialist
Brighter is a health-tech company from Sweden with a vision of a world where managing chronic diseases is no longer a struggle. We believe a data-centric approach is key to provide smarter care for chronic conditions. Our daily-care solutions facilitate the flow of real-life treatment data between chronic ...
JOIN THE JOURNEY!
Brighter is expanding and looking for a Clinical Literature Review Specialist to join Quality and Regulatory Department to support Medical Affairs function.
Your future role
The purpose of this role is to conduct a review of relevant scientific literature according to requirements in MEDDEV 2.7/1 revision 4, and to establish acceptable performance and safety of Brighter's products, e.g. published articles on clinical investigations of equivalent or similar devices and adverse events reports in relevant databases.
In this role, you will closely interact with Manager of Medical Affairs with regards to coordination of clinical data collection/generation effort as well as the product's clinical application, and R&D department with regards to the product development road map, as well as products' design and risk management and its implications on the clinical evaluation process.
The role includes, but is not limited to, the following tasks:
Plan the company's clinical literature review effort in accordance with the overall product roadmap and in coordination with the Manager of Medical Affairs;
Plan the literature review for Brighter's product based on relevant inputs (the product intended use, clinical claims, and risk analysis);
Conduct the literature search according to PICO-strategy, select, appraise and extract clinical data;
Perform the review and document the review results according to Brighter's procedures;
Update the review periodically, as defined in relevant regulations and Brighter's procedures.
Desired Qualifications
The following experience/knowledge is strongly meriting:
Both Ph.D. in a relevant field (medical, biological science or engineering) and 5+ years of documented experience in similar positions, preferably in a Medical Device industry; alternatively 10+ years of documented experience;
Knowledge of research methodology, biostatistics;
Strong medical writing skills;
Expertise in information retrieval, experience with relevant databases (Embase, MedLine, Cochrane, etc.), systematic literature search according to PICO strategy and appraisal of the scientific data;
Experience of participating in/performing clinical evaluations according to MEDDEV 2.7/1 rev 4 and other relevant frameworks;
Basic knowledge of Regulatory Affairs applied to medical devices, basic knowledge of ISO 13485, ISO 14971.
It is also good to have:
Basic knowledge of diabetes management tools;
Experience in clinical field is preferred.
You are fluent in English, both written and oral. As Brighter is a truly international company you don´t need to speak Swedish for this position. Knowledge of other languages is always a plus.
Be a Brighterian
At Brighter we have a genuine interest in driving change, our mission is to improve the quality of life of millions of people. That goes for our teams as well. Our values are Smart, Friendly, and Reliable and that is the guiding star for our attitudes and behaviors. Our organizational structure is based on a network organization, which means that each one of us is expected to lead and take decisions, and in that responsibility and ownership. How we lead ourselves and work together sets our company culture, and we thrive on having a company culture where we team up and win together. To be successful in this role you need to be able to work in a high-pressure regulated environment with the ability to adapt to changing priorities. You are a problem-solver and have a great ability to reflect on the ongoing work. You should have good project management and relationship skills. Further on it's important that you have a strong business understanding and want to be a part of Brighter's journey.
This position is based in Kista, Stockholm. We recommend that you submit your application as soon as possible as selection and interviews are held continually.
We welcome your application!
This recruitment is being handled by Ekaterina Leonova at Talentor Sweden, ekaterina.leonova@talentor.com
Apply for this job
Does this job fit your talents and seem right for you? Don't hesitate to apply online now.
Contact Person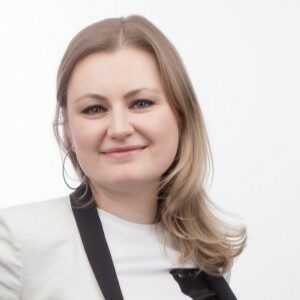 Ekaterina Leonova
Senior Consultant