Senior Product Manager - Tool Manufacturer Spain
Our client, a leading Spanish company, is part of a German family owned Group with over 2,000 employees that is counted among the most famous manufacturers of pipe tools in the world.
We are currently searching the "Senior Product Manager" who will be responsible for all aspects of developing the product portfolio.
Basic Description
We are looking for an experienced and senior product manager who would like to act in an active role in the innovation process of our client and to take over the responsibility for the market and the future-oriented development of the product portfolio. In your new role, you will use the entire range of technical product management tools in an adequate manner in order to continuously improve the economic success of your product line with innovative products. Life cycle management, product development, development of new areas of application and USPs, conception of market and concept studies, target costing and pricing are just a few of the key words here. As new jobholder, you will observe and analyse the markets and the competition on a worldwide basis (this includes working with focus groups as well as participating in customer visits and attending trade fairs). On this basis, you define activities and alternative courses of action for the future product mix.
In close cooperation and coordination with R&D and the sales units, you will be responsible for the creation of business plans, the definition of specifications for new products and the initiation of the corresponding development processes. Another important success factor will be that you support sales in all technical product and marketing questions as a central contact. In this context, you will also be responsible for the content of specialist articles, price lists and publications. The planning and preparation of trade fairs, internal and external training courses as well as product presentations with customers, trade fairs and seminars are also part of your challenging area of ​​responsibility.
Requirements
For your new role as Senior Product Manager, you have successfully completed an engineering degree or a technician training. Ideally, you have in-depth experience in the application of power or hand tools through a job in an operational role. You have also successfully worked for several years in a comparable position in the product management of a manufacturer within the tool industry for professional use or the building supplier industry.
You are characterized by an analytical, solution-oriented way of thinking, a pioneering spirit, entrepreneurial thinking and sense of curiosity. You have excellent communication and teamwork skills, a high level of self-motivation and the ability to inspire others with your own and new ideas. In addition, you work in a customer and service-oriented manner and have a quick grasp of the situation as well as a high level of assertiveness.
Apply for this job
Does this job fit your talents and seem right for you? Don't hesitate to apply online now.
Contact Person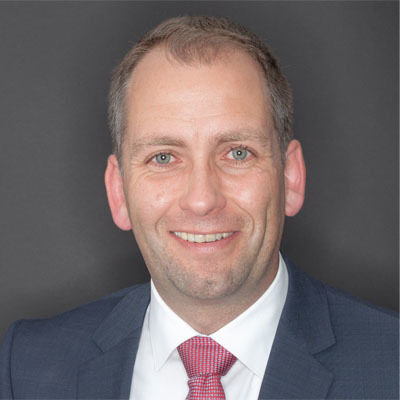 Jochen Markgraf
Partner