TOMRA was founded on an innovation in 1972 that began with design, manufacturing and sale of reverse vending machines (RVMs) for automated collection of used beverage containers. Today TOMRA has ~90,000 installations in over 80 markets worldwide and had total revenues of ~9.3 billion NOK in 2019. The ...
Who are we and what are we looking for?
We are a newly established "Design & System Architecture" department within TOMRA, an international, market leading technology organization. We are a mixed group of designers and architects, all with great passion for our domain.
TOMRA has a broad portfolio of hardware and software products, which are sold and rolled out to established markets all over the world. In addition, TOMRA is in growth so new products and solutions are in the pipeline.
We are now looking for a passionate senior architect to join our team. The main focus will be within the digital domain, including our cloud-based platform and software products utilizing real time data from all of our reverse vending machines. We develop our own apps and services, and are building these on Amazon Web Services (AWS).
What are our main tasks and responsibilities?
Our team have tasks and responsibilities that spans from high level strategy to detailed operational task, from understanding business opportunities and needs to deep technical knowledge and expertise. Tasks and responsibilities vary from person to person and will vary over time.
We have a central part in establishing the long-range technical strategy, as well as contribute to defining and implementing the best and most suitable products and solutions.
We develop and owns the as-is and target state architectures, and guide the transition towards this goal through active participation in delivery projects and other transformational initiatives
We discuss solution strategies, design and implementation choices with the developers, product owners and product managers.
We play a lead role in identifying and documenting the business requirements, specifying the solution to meet the requirements, and providing guidance to achieve a successful implementation.
We collaborate with development and IT to ensure that our digital infrastructure, technology stack and application portfolio is fit for purpose, secure, effective, cost-efficient, and future oriented.
Who are you?
You are passionate about technology and have experience from software architecture and development. You might have experience working with cloud platforms.
You see the importance of understanding the business and can give guidance for solution development using your technical domain knowledge.
You have excellent communication skills in English and Norwegian and are happy to communicate in both technical and business terms.
You are trustworthy and self-driven. You can take lead and make things happen.
You ask questions, challenge, and have an open dialogue. You are open minded and constructive.
We offer:
Professional challenges within a growing, market-leading technology company
A meaningful workplace, reducing littering globally
A Great Place to Work: TOMRA was recently named the fifth best place to work in Norway in 2018. This is the third consecutive time TOMRA has ranked in the top 10 for Great Place to Work
Excellent facilities with modern gym, free parking, and healthy and varied lunch
Convenient location in Asker – close to Oslo, Drammen and Sandvika
Good opportunities for professional development and competence building
Get to know Tomra:
For more information about Tomra, look at some of the articles about us:
What the developers say about working at Tomra:
The 'Return & Earn' container deposit scheme was introduced in NSW. See the video:
Read more about Tomra Collection Digital Solutions:
AWS Summit Stockholm 2017, with Adrian Cockcroft:
For further information, please contact Kristian Rizi in Capus, phone: +47 958 12 625
Apply for this job
Does this job fit your talents and seem right for you? Don't hesitate to apply online now.
Contact Person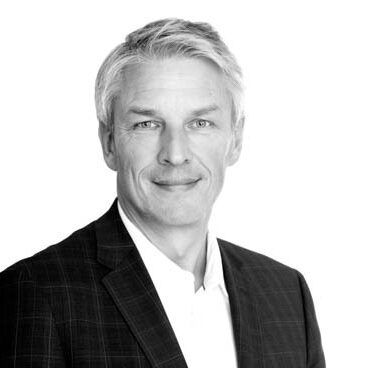 Kristian Lennertzen
Partner