"Software Reliability Engineer Mobile Robotics (m/f/d) - Focus on Linux Solutions"
Our client is a well-funded company headquartered near Boston and an independently acting part of a worldwide leading company that offers proprietary E-Commerce software solutions. Our client develops warehouse automation solutions that power the winning warehouse of the future. It is in the process to become a leading provider of Warehouse Management & Automation Solutions, with focus on collaborative mobile warehouse robots. The company is growing extensively and gained already a broad customer base within a very short period of time. Our client has developed an agile, cost-effective fulfillment system, with collaborative mobile robots, which work with the warehouse workforce, not replace them. The system is very flexible and works well with existing warehouse infrastructure. With direct report to the Director Reliability Engineering, located in USA, the company is looking for a Software Reliability Engineer based Germany, as part of the EMEA team of app. 15 people, closely cooperating with the colleagues in USA.
"Software Reliability Engineer Mobile Robotics (m/f/d) -
Focus on Linux Solutions"
YOURE FUTURE ROLE
The new position holder as part of a multifunctional and international operating team is responsible for remote and onsite software customer support, having the entire warehouse management system in focus. We are searching for a Software Reliability Engineer who possesses a blend of technical and customer-facing skills to successfully analyze, root cause, contain, and resolve complex technical issues. The jobholder will work with a small, highly motivated team and contribute to the company's culture, engage in high-energy exchanges on product roadmap and keep the automation solutions up and running, ensuring the customers have the best experience possible. This is a unique opportunity to have an immediate impact on the development of the company. The new jobholder in a "Pioneer-Position" will build and operate the remote and site software support, in close cooperation with the Site Reliability team in USA and close contact to customers in Europe and the USA. The new jobholder – depending on performance - will have the chance to grow into a leadership role in Reliability or Deployment Engineering, Solution Design or Customer Service. The position holder in addition uses headquarter support structures, where a 24/7 support structure is in place. After profound training the Reliability Engineer with specialization in software will work across disciplinary lines and deploy automation solutions including robots, software and auxiliary hardware. As a Software Reliability Engineer you will identify, analyze, contain and resolve complex technical issues to keep solutions up and running for our customers.
In this position, you will:
Provide technical support to meet uptime targets for deployed robotic equipment and infrastructure
Spearhead high severity escalations to meet service level agreement (SLA) targets
Own multiple process improvement initiatives and mentor TechOps peers
Build relationships with remote facilities to meet customer satisfaction metrics
Generate metrics to monitor performance and prioritize work
Work with relational databases and SQL querying tools, VPN, firewalls, routers, ROS, JavaScript, and cloud based technologies

YOUR QUALIFICATION
For this challenging position, we are looking for a candidate with a degree acquired in Engineering or Computer Science and a minimum of 4 years of experience in solving technical issues. Experience in a warehouse automation is a plus.
Further Requirements:
Analytical, technical and problem solving skills applied to real world solutions
Deep Linux skills, experience with SQL, scripting language (e.g. Python, Bash, Perl), ROS, networking (SFTP, HTTPS) databases, XML, Javascript, and cloud based technologies
Troubleshooting within Linux
Basic understanding of computer hardware (USB, Ethernet ports, HDMI, Power etc)
Practical experience with troubleshooting server-side processes running in container environments
Knowledge of network topologies such as VPNs, firewalls, and routers
Ability to write tools and scripts to automate repetitive tasks
The international orientation of the company requires fluency in English and local language. The ability and willingness to occasional international travel to customer sites has to be given.
The future Software Reliability Engineer is self-driven with the mind of a business pioneer. The candidate enjoys working in a multinational team and serving clients on an international level. The confident, positive, creative and proactive individual brings along analytical, technical and problem solving skills as well as organization-, time management skills and commercial understanding and what is most important, he is an excellent communicator. Besides that the ability to work in a fast paced, rapidly changing environment has to be given.
WHAT'S SPECIAL ABOUT THIS ROLE
We offer a truly international task within a well-funded company, which offers strong growth potential for the future position holder besides a very attractive salary package. You have the chance to work in a highly motivated team in a start-up situation, working with high-end solutions and technology.
Apply for this job
Does this job fit your talents and seem right for you? Don't hesitate to apply online now.
Contact Person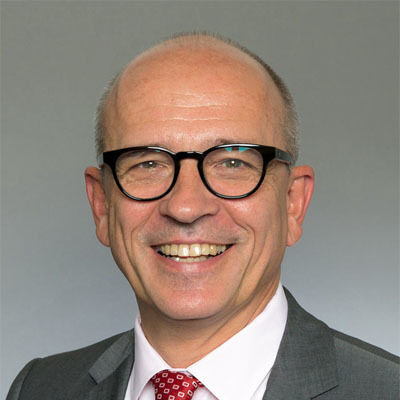 Gerhard Stähler
Partner