TOMRA was founded on an innovation in 1972 that began with design, manufacturing and sale of reverse vending machines (RVMs) for automated collection of used beverage containers. Today TOMRA has ~90,000 installations in over 80 markets worldwide and had total revenues of ~9.3 billion NOK in 2019. The ...
TOMRA now offers an opportunity for a position in the very heart of a Norwegian technology adventure. Tomra is an international, market leading technology organization with the unique offering to work with cutting edge technology and doing good for our environment.
TOMRA is seeking a structured and results oriented candidate with excellent team-building skills to join the PMO at TOMRA Collection Solutions. The Project Manager will lead projects in Tomra Collection Solutions Program and Project portfolio at TOMRA's HQ in Asker, Norway. Most of the projects are related to the development of the portfolio of customer products and services offered by TOMRA Collection Solution worldwide. The portfolio ranges from reverse vending technology solutions to digital services, including consumer e-payout apps, and our portfolio of APIs. You are also expected to be involved in IT-related projects across the organization.
The position will report to the Head of Project Management Office.
Role and responsibilities:
Ensure projects are delivered at the right time, right cost and functionality
Extensive communication with department heads in order to assess project needs and team compositions
Monthly reporting to the project Steering Group (senior management in Tomra Collection Solutions)
Own and continuously improve the TOMRA Project Model in close collaboration with the Project Management Office
Qualifications:
Higher university degree in business- or technology related subjects
A minimum of five years' experience as a professional Project Manager
Experience in leading large and complex projects, preferably within technology
Strategic and business oriented with a Growth Mindset
Has ability to influence decisions, motivate and execute
Strong organizational skills and a strong Team Player
Ability to plan and organize as well as decide and initiate actions
Ability to deliver results and meet customer expectations
Ability to adapt and respond to change, and manage pressure and adversity
Professional working proficiency in Norwegian and English at a high level, with excellent communication skills
Flexible on travel
TOMRA offers:
Professional challenges within a growing, market-leading technology company
A Great Place to Work: TOMRA was recently named the fifth best place to work in Norway in 2018. This is the third consecutive time TOMRA has ranked in the top 10 for Great Place to Work
Excellent facilities with modern gym, free parking and our own healthy and varied lunch restaurant
Convenient location in Asker – close to Oslo, Drammen and Sandvika
Very good opportunities for professional development and competence building through participation in relevant training courses and seminars
For further information, please contact Kristian Lennertzen, partner in Capus, phone: +47 916 16 073 or Kristian Rizi, Research Analyst in Capus, phone: +47 958 12 625.
Application deadline: Tuesday 03. November.
Apply for this job
Does this job fit your talents and seem right for you? Don't hesitate to apply online now.
Contact Person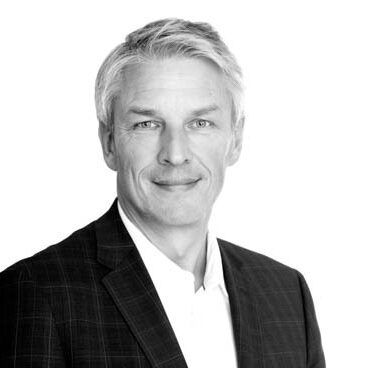 Kristian Lennertzen
Partner