Our client, a company specializing in the development and marketing of highly trafficked web properties, and a leader in its activity sector is searching for a Software Architect.
YOUR FUTURE ROLE
Closely work with the technical directors, managers and product owners to make sure that the proposed technical solutions lead to the desired outcome
Responsible for the software, data and infrastructure architecture which also includes ongoing reengineering and modification of the existing architecture
Define technological vision together with the technical directors, create technology roadmaps, make assertions about technological directions and determine the consequences for the selected approach
Constantly reevaluate and provide alternative directions for existing or future approaches, as well as their associated risk/rewards.
Push for quality, stability and productivity in all teams by defining and tracking relevant KPIs
Maintain correct timeline estimations by anticipating potential technological hurdles and contribute to project planning
Define proof of concept project scopes, outcomes, timelines, and occasionally implement them based on complexity and availability, and present the outcome to the rest of the stakeholders
Mentor teams in order to increase architectural understanding across the entire scope of the company
Define a methodology through which effective code and architecture reviews can be executed, with a focus on security, scalability and resilience
Articulate complex technical concepts in ways that audiences from diverse disciplines can understand
JOB REQUIREMENTS
10+ years of experience in Software Engineering
5+ years of experience in an architect or similar role
Strong experience in building software applications with various languages and architectural approaches
Strong experience with microservices, distributed systems, data and object modeling
Strong knowledge with Azure and/or GCP
Deep knowledge across both relation and non-relational data stores and how to model the data for maximum performance while keeping cost in mind
Capacity to visually represent architectures in an easy to understand manner
Experience in building and leading multidisciplinary teams together with the managers
Experience and understanding various SDLC methodologies
Experience with working in a global organization across multiple locations
Excellent communication skills
Deep understanding of R&D practices and methodologies
Experience with building highly available and scalable systems
Clear understanding of the DevOps mindset
Up to date knowledge of the standards and practices in various technological areas including frameworks, cloud design, patterns, etc.
Nice to Have:
Strong mathematical and algorithmic background
Experience with monitoring performance of distributed services, i.e.: load, health, etc.
Experience with automated code quality assessment mechanisms
Experience with automated testing methodologies
Experience with CI/CD pipelines, from definition to implementation
Great interpersonal skills with experience leading teams
Has production software currently in use at high availability and with high traffic
Ability to quantify cost over time for services when taking decisions
Experience with big data
Experience with multi-cloud setups
Experience with various application deployment, scaling, and management solutions, such as k8s
We are looking forward to receiving your application (English CV) over the application-dashboard. Our responsible consultant will contact you immediately after receipt.
Apply for this job
Does this job fit your talents and seem right for you? Don't hesitate to apply online now.
Contact Person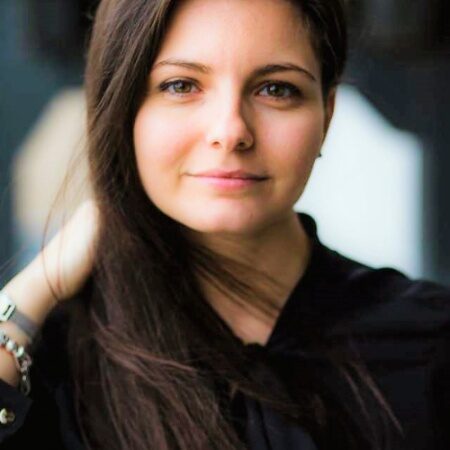 Florentina Stoica
Consultant IT Recruitment