Our client is a global provider of security and intelligence data mining software that helps governments, critical infrastructure providers and enterprises to neutralize and prevent terror, crime and cyber threats. Our clients' projects are extremely interesting, working directly with our strategic customers. You will work on projects from the requirements stage till the deployment at the customer's sites.

Our client is looking for an SQL developer with great skills in PostgreSQL, in order to complete the team.
The DBA Background should be of at least 5 years of experience with Linux environment, RDBMS databases such as Oracle and SQL Server, willing to learn in depth Sybase architecture as main Vendor.
You will receive new requirements to model the data and will work closely with Java team and Back end developers team.

Will work on the development of products and solutions in the area of telecommunications and security;
Will be part of the team, sharing experiences and working with them;
Will assess technologies for the development of new solutions;
Will have incentives for growth and self-development;
Will actively work with your team members on the build of new products/functionalities, looking for the improvement of the user experience and maintaining the visual standards of the company;
Will work on the building of mockup and prototypes that allows the validation of new concepts, new functionalities or to demonstrate new features/versions;
Will develop and be responsible of maintaining updated the guides/frameworks/standards that allows the others developers to use the visual identity and its components on the building of new products or functionalities;
Will research and develop new tools/products for the telecommunication and security area;
Will identify, analyze and correct the problems in the systems.
JOB REQUIREMENTS
Education complete or in progress in the Technology area;
Experience working in Linux Servers
Experience with PostgreSQL (+v8.4);
Knowledge in PL/PgSQL and SQL;
Flexibility and interest towards always learning new technologies;
Great communication skills and proactivity.
Must be able to help, be a team player.
Fluent English.
What will be a differential?
Experience with other Technologies such as shell script, Cluster, APIs REST, Git will be considered an advantage.
Experience with pgadmin, psql, Elastic Search, Redis;
Experience with Cloud (AWS / Azure);
Knowledge in database tuning, sql tuning, data modeling, database administration;
Knowledge in the architecture of microservices;
Knowledge in GitLab - CI/CD and Docker;
Post-graduation in Engineer of Software or Systems Information
We are looking forward to receiving your application (English CV) over the application-dashboard. Our responsible consultant will contact you immediately after receipt.
Apply for this job
Does this job fit your talents and seem right for you? Don't hesitate to apply online now.
Contact Person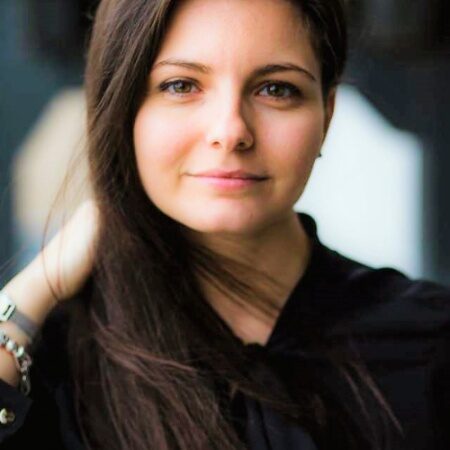 Florentina Stoica
Consultant IT Recruitment