EcoOnline is an IT firm dedicated to developing software to make workplace safety and management and documentation of chemicals, as user-friendly and cost-efficient as possible. The company was founded in 2000 and currently has over 6000 customers and 235 employees in Ireland, UK, Norway, Sweden, Denmark ...
Are you interested in joining EcoOnline's IT Department?

EcoOnline is one of the fastest growing software companies in Europe. We develop SaaS (Software as a Service) solutions for all types of businesses with the goal of preventing human and environmental damage in health, safety, environment and quality (HSEQ). This way, we help save lives and take care of the environment. In addition, we offer software solutions that help our customers create safe, sustainable, efficient and attractive jobs.
More than 6,300 companies and 80 industries based in Northern Europe have chosen EcoOnline, as a supplier of user-friendly SaaS tools within HSEQ. We have a rapid growth and today we are 350 talented colleagues in our offices in Tønsberg & Oslo in Norway, Gothenburg in Sweden, Espoo in Finland, Aarhus in Denmark, Dublin & Limerick in Ireland and Birmingham & Liverpool in the United Kingdom. Our vision is to be the preferred provider of HSEQ tools & services, and deliver sustainable results for our customers around the globe.
To continue to grow, we are now looking for a new colleague. As an Enterprise Architect at EcoOnline, you will be an important part of the company's further growth, and you will gain valuable experience and a professional network.
About the Team:
One of the most important roles Globally, is our Enterprise Architects, as they are at the front & center of solutions crafting. Your ideas and your work results have significant business outcomes for our enterprise clients. You lead all the activity: solution development, architecture, sales support, and delivery for some of EcoOnline's top clients.
About The Role:
The Enterprise Architect role is one of our most important roles at EcoOnline as he/she is at the front & centre of solutions crafting. Your ideas and your work results have significant business impact.
Your responsibilities include improving the current IT infrastructure, optimizing business operations and setting the direction and approach for integration of our solutions. Additionally, you will have a key role in guiding our Group Management Team in shaping our strategy and IT roadmap for the future.
We can guarantee a role that is set up for exciting challenges, variation in day to day tasks and to play part in a great team of experts. We see the Enterprise Architect role as an organization wide advisor and are on the lookout for you who can set our business up for success, while being a caretaker of the complete, long term IT perspective.
Responsibilities:
You will contribute to further develop the IT-portfolio in accordance with EcoOnline's strategies and goals
Work closely with all our business areas to identify improvements and drive changes
You will guide cross border project teams through the full lifecycle, from planning to implementation of internal IT projects
Be a driver for digitalization and improvements
Be a driver in developing/re-shaping the architect function internally
Evaluate and document our organisations work processes
Participate in shaping our strategies and planning of efforts
Skills:
Minimum of 5 years' experience in the IT industry, preferably in the field of IT Architecture
Minimum of 2 years of program/project management/tech lead, delivering projects within a professional services environment
Passion and expertise leading projects and delivery with documented success
Deep technical acuity and understanding of various technologies
Knowledge of one or several architectural methodologies and frameworks
Strong communication and interpersonal skills
Experience and deep technical knowledge in one of the following IT areas: Infrastructure, Data platform or Security
Master of Science or a bachelor's degree in Information Technology or related fields
Additional experience:
You drive and prioritize strategic changes to the portfolio, with a goal of assisting our teams achieve ground-breaking innovation
You enjoy designing and implementing high performance, scalable solutions, using latest technology and best practices while striving to establish a future proof digital foundation for EcoOnline
You are result-oriented and have a burning passion for innovation and new ideas
You creatively engage with business leaders and other teams, to resolve the strategy on their behalf. Additionally, you drive strategic changes to the portfolio in response to business needs, with a goal of helping our internal teams achieve ground breaking innovation that brings positive return.
Apply for this job
Does this job fit your talents and seem right for you? Don't hesitate to apply online now.
Contact Person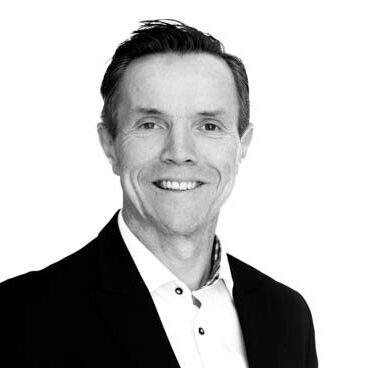 Arne Loktu
Partner