Software Developer for Cloud Applications
Our client operates two of Germany's largest Internet portals, as well as an Internet portal catering to an international audience. Through these brands, they are able to reach over 40 million users monthly, hosting 55% of Germany's email accounts.
In addition to a large editorial news section and Germany's by far most popular free e-mail service, our client offers paid subscriptions to a variety of internet-based services, such as paid e-mail accounts, virus protection software or web hosting services. In Romania, they are developing applications related to calendaring (they are also a member of the CalConnect international consortium), online office editor (they are active contributors to open source Libre Office community as well), messaging, lottery and web hosting products.
Software Developer for Cloud Applications
Main responsibilities:
● The goal is to build and maintain an open-source portfolio of SDKs in different programming languages and tools for our Cloud API.
● Implement features and support automated testing activities (integration and/or unittest)
● Resolve defects found by customers in the live environment
● Be involved in solution design activities
● Work independently with minimal supervision
● Setup and maintain CI/CD pipelines with GitHub actions.
● Explore, analyse and understand API specifications and flows
● Represent the APIs customers best interests - advocate best practices and usability
● Stay up-to-date with the latest Cloud technologies and tooling (ex. Kubernetes, Terraform, Ansible)
● Act in a DevOps manner and take responsibility for the run process as well What's in for you:
● Latest technologies, tools and methods: Docker, Kubernetes and cloud-native
● Wide variety of programming languages (Java, Python, Go, Ruby, Node, .NET) and tools (Ansible, Terraform, CLI, Powershell)
● Agile development processes
● Open Source environment and involvement
● Part of the whole lifecycle and propose technical solutions, frameworks and technologies to use - you are able to shape the product
We Appreciate:
● 4+ years of experience in software development
● Problem solving and analytical skills
● Cloud technologies experience is highly appreciated
● Open to learn new technologies and programming languages
● Experience working with CI/CD
● Experience with automated testing
● Advanced operation of version control / git
● Basics of Linux
Apply for this job
Does this job fit your talents and seem right for you? Don't hesitate to apply online now.
Contact Person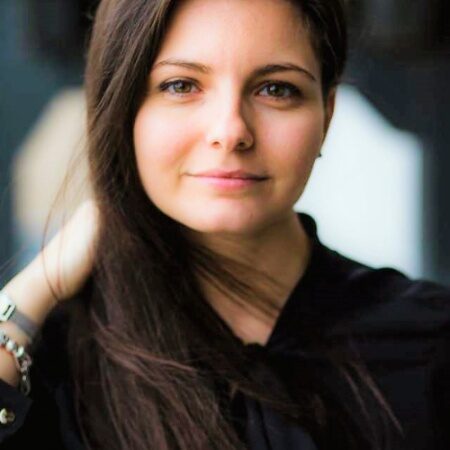 Florentina Stoica
Consultant IT Recruitment