Senior Research Scientist, Bioscience - AstraZeneca
Senior Research Scientist, Bioscience - AstraZeneca
Research Scientist, Translational Genomics In Vivo Physiology
Talentor Sweden is looking for a Senior Researcher in Bioscience as a consultant for a project at AstraZeneca. Being a consultant at Talentor Sweden you are guaranteed exciting projects, fair compensation, and benefits. Your manager is going to make sure that you are working with interesting and challenging projects at various companies, having your professional and personal growth in focus.
Your role
The Discovery Sciences, Translational Genomics department is looking for a research scientist to be part of our in vivo physiology discipline within the Transgenic Models team. This position is based at the AstraZeneca R&D site in Gothenburg, Sweden and we are seeking a scientific and technical specialist in the animal in vivo physiology field. As a successful candidate, you are experimentally focused, with strong troubleshooting skills and adept at putting ideas into practice. You will perform experimental strategies and make significant contributions to the practical delivery of projects in compliance with AstraZeneca corporate responsibility policies and relevant safety standards and of central importance is experience with murine in vivo experimentation. You will have good social and communication skills, be collaborative and be a strong team player. Candidates should be able to work independently and have a positive, goal-oriented, and problem-solving attitude. Good organizational skills are required and you should be comfortable in presenting your results. Excellent English is required, both spoken and written.
Specific responsibilities
•Perform studies within the in vivo physiology discipline with full engagement with stakeholders to ensure the discipline operates at the scientific forefront, using world-leading technologies and infrastructure to support all core disease areas
•Ensure that studies are conducted with quality, dedication, and data delivered according to stipulated timelines and project requirements
•Compile, interpret, present and discuss data with key project teams and stakeholders
•Actively promote the in vivo physiology discipline activities to ensure visibility in the wider AstraZeneca organization
•Hands on activity in the lab when required for timely project progression
The following skills would be an advantage:
•Experience in metabolic phenotyping platforms and analysis of metabolic function in mouse models e.g. performing indirect calorimetry and intraperitoneal glucose tolerance tests (IPGTT) to diagnose metabolic function in genetically-engineered mice, phenotyping platforms such as hyperinsulinemic-euglycemic clamps.
•Molecular biology expertise and a working knowledge of the latest precise genome engineering tools both in vitro and in vivo.
•Expertise in the generation and characterization of transgenic animal models
•Generation and use of viral vectors for in vivo genetic engineering
Minimum Requirements –Education and Experience
You should have a Ph.D. degree or corresponding experience in a relevant scientific discipline with experience in drug discovery or, alternatively, a first degree and significant relevant experience in drug discovery.
Are you ready to make a difference?
Send in your application! We are looking forward to learning about you and what can you contribute to better patient health worldwide!
Apply for this job
Does this job fit your talents and seem right for you? Don't hesitate to apply online now.
Contact Person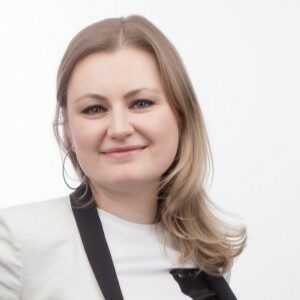 Ekaterina Leonova
Senior Consultant