Regulatory CMC Associate - AstraZeneca
Regulatory CMC Associate
Operations Regulatory
Talentor Sweden is looking for a Regulatory operations specialist as a consultant for a project at AstraZeneca. Being a consultant at Talentor Sweden you are guaranteed exciting projects, fair compensation, and benefits. Your manager is going to make sure that you are working with interesting and challenging projects at various companies, having your professional and personal growth in focus.
Operations Regulatory is a global function that manages all Chemistry, Manufacturing, and Controls (CMC) post-approval regulatory activities across AstraZeneca's global supply chain. We are looking for Regulatory CMC Associates to our product teams located in Södertälje.
We are curious, creative, and open to new ideas and ways of working. Above all, we are passionate about science and driven to always put patients first. Join us and be part of an extraordinary place to work; an environment that energizes and empowers each of us to support compliant product supply through a partnership with other AZ teams.
The role
As a Regulatory CMC Associate, you will generate CMC documentation to support lifecycle submissions and keep business wide electronic systems up to date to maintain regulatory status up to the approval of CMC documentation supplied by Operations to Global Regulatory Affairs.
You will work with colleagues and other functions within AstraZeneca to obtain information that supports the generation of regulatory CMC documentation.

You may also support externalisation projects and the transfer of CMC documentation to external partners.
Minimum Requirements - Education and Experience
Degree in Chemistry or Pharmacy or Chemical Engineering
Fluently spoken and written English and Swedish
Experience in Post Approval Regulatory CMC including CMC documentation authoring
Experience in Pharmaceutical Production or Quality Assurance or Quality Control or Product Maintenance or Regulatory Affairs
Skills and Capabilities
Able to work collaboratively with customers and colleagues to achieve optimum outcomes
Knowledge of information and document management technology
IT software skills
Ability to work with short and / or changing timelines
Attention to details, highly organized, able to plan and control own workload effectively and manage the expectation of others
Excellent written and verbal communication skills
Experience from using Document Management systems
AstraZeneca is an equal opportunity employer. AstraZeneca will consider all qualified applicants for employment without discrimination on grounds of disability, sex or sexual orientation, pregnancy or maternity leave status, race or national or ethnic origin, age, religion or belief, gender identity or re-assignment, marital or civil partnership status, protected veteran status (if applicable) or any other characteristic protected by law. AstraZeneca only employs individuals with the right to work in the country/ies where the role is advertised.
Apply for this job
Does this job fit your talents and seem right for you? Don't hesitate to apply online now.
Contact Person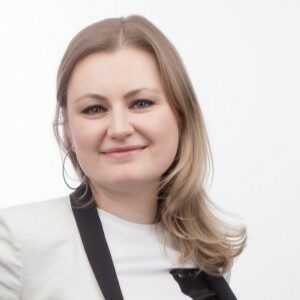 Ekaterina Leonova
Senior Consultant