Our client is the global leader in services that improve Quality of Life, an essential factor in individual and organizational performance, serving 100 million consumers each day through its unique combination of On-site Services, Benefits and Rewards Services and Personal and Home Services.
We are looking for a DevOps Engineer.

Education & Abilities:
Bachelor or Master's Degree in STEM (science, technology, engineering and mathematics) field
Fluent in English
Proven DevOps experience
Technology enthusiast, you are open to learn new skills in relation with Continuous Integration, Cloud Hosting and APIs.
Strong problem-solving skills
Excellent teamworking and communication skills
Good attention to detail
Awareness of DevOps and Agile principles
Excellent organizational and time management skills, and the ability to work on multiple projects at the same time
Knowledges:
Strong or Medium
Technologies & Tools:
Version control : git; GitLab
Code quality: PMD
CI/CD: GitLab (using .gitlab-ci.yml pipeline scripting)
Build automation: maven
Containers: Docker
Orchestration: Kubernetes
Monitoring and analytics: Nagios, ELK stack, Prometheus, Grafana
Testing: Selenium (automated web testing), JMeter (penetration tests)
Programming languages: Linux scripts; Java; JavaScript
Operating Systems: Linux
Databases : Oracle 12c
Basic
Technologies & Tools:
CI/CD: Azure DevOps
Build automation: Gradle
Containers: Azure Container Registry
Orchestration: AKS; Azure Web apps
Monitoring and analytics: Azure Insight; Azure Logs Monitoring
Testing : J Units (Java); Newman (APIs integration tests)
API Gateway: WSO2 APIM; Azure APIM
Programming languages: power-shell; oracle PL/SQL scripts; Python ;Node.js
Operating Systems: Windows
Databases : MS SQL Server
Responsibilities:
Working with software developers and software engineers to ensure that development follows established processes and works as intended
Building and setting up new development tools and infrastructure
Understanding the needs of stakeholders and conveying this to developers
Working on ways to automate and improve development and release processes
Testing and examining code written by others and analyzing results
Ensuring that systems are safe and secure against cybersecurity threats
Identifying technical problems and developing software updates and 'fixes'
Planning out projects and being involved in project management decisions.
We are looking forward to receiving your application (English CV) over the application-dashboard. Our responsible consultant will contact you immediately after receipt.
Apply for this job
Does this job fit your talents and seem right for you? Don't hesitate to apply online now.
Contact Person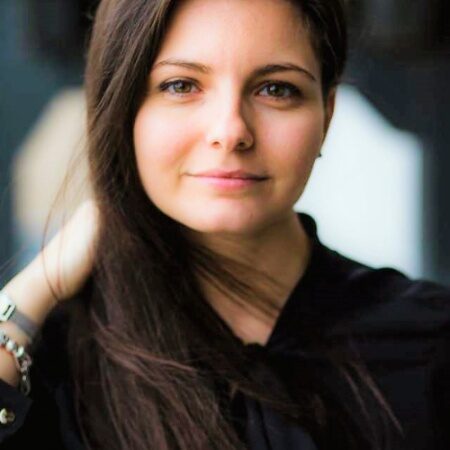 Florentina Stoica
Consultant IT Recruitment