Group Finance Director Accounting and Tax
AqualisBraemar (formerly Aqualis Offshore and Braemar Technical Services) is an independent marine, engineering and adjusting consultant working in energy and on the world's oceans to de-risk and drive the energy transition serving the renewables, maritime, oil and gas and power & utility sectors from ...
Main purpose and position:
Manage the Group's financial practices, ensuring external financial information is timely, accurate, complete and compliant with relevant accounting and taxation principles.
Prepare the consolidation of monthly results
Prepare the monthly and periodic reporting to the Board and to Oslo Stock Exchange of the consolidated results
Prepares the Annual group statutory accounts and organizes the audit processes
Provide an optimal tax/VAT strategy for the Group
Prepares transfer pricing policies, documentation and follow up
Significant ad hoc project work
Reports to Group Chief Financial Officer
Areas of responsibility, key tasks and deliveries:
Responsible for Group IFRS accounting policies
Responsible for IFRS reporting of consolidated financial information
Responsible for the Group's tax intelligence and maintain updated information on the relevant tax legislation within the Group
Responsible for the Group's transfer pricing policies, documentation and cross-border transactions
Participate in management and optimization of the Group's legal and capital structure
Support to Group companies in accounting and tax related issues
Performance measures:
Project management
Team oriented and flexible
Leadership skills
Competencies and capabilities:
Degree within finance/accounting and tax, but we welcome candidates with alternative education and relevant experience
Experience from and interest in international corporate tax/VAT and transfer pricing
Preferable experience from international companies
Ability to proactively start new initiatives and follow through to completion
Good interpersonal skills
We offer competitive terms, and an important position in a global company. We aim to employ individuals who match our aspiration of providing the best-in-class solutions to the offshore oil and gas and renewables industries worldwide. We believe our people are our most important asset, and we endeavor to create a great place to work through information, focus, development and dialogue.
Apply for this job
Does this job fit your talents and seem right for you? Don't hesitate to apply online now.
Contact Person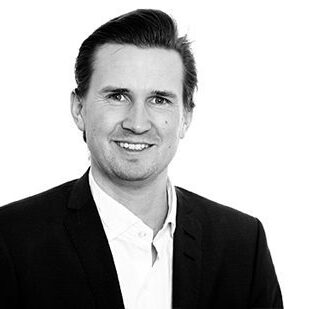 Anders Kihle
Researcher