Staff Software Engineer - Data Engineering
Our client is a fintech company focused on building financial products for the Mexican SME market. They provide small- and medium-sized enterprises with credit solutions while offering the market's best financial evaluations and its lowest delinquency rate.
About You
You love data
We are increasingly focusing our efforts on data quality and data science. We're looking for data engineers who are excited to collaborate with data scientists, analysts, product, business, and operations experts to understand and solve our data challenges.
You should have experience with:
Data Engineering
Data Science
We would love it if you also had experience with:
Pair Programming
Working with remote team members
Working asynchronously
Kubernetes, Argo and AWS tools a big plus
You are a good teammate
You are a self-motivated, active listener with a good attitude. You're comfortable developing and testing hypotheses with your teammates in an effort to find the best solution to a valuable problem. You're comfortable giving and receiving actionable and specific feedback.
You understand the importance of good data
You understand data quality and its relationship to data science, product, and the organization as a whole. You're comfortable balancing delivery speed and functionality. You're good at prioritization, willing to defer complexity, and happy in an agile process.
You care about your users
You want to understand your users and their data problems so you can build tools and products that enable them to do their job.
Responsibilities
Design, build, and automate pipelines for ingesting data from across our products and third-party tools
Curate and maintain core data sets that power our most critical business processes and decisions
Help select, prototype, architect, and Implement tooling and libraries and build and maintain the infrastructure that support accessing our data in a variety of systems
Design and implement the processes that protect our customers' data privacy through data governance and data security implementations like redaction and access control
Participate in an on-call rotation for our data platform services and infrastructure
Experience You Bring To This Role
Prior, proven data platform or data infrastructure experience
5+ years of professional experience building and debugging data-focused or infrastructure systems in a SaaS environment
You write code that's easily readable, testable, and maintainable, with an eye towards building in observability from the start.
You're comfortable with modern data engineering and data platform tools and programming languages. Technologies like Python, Airflow, Argo, Kubernetes, and Postgres don't scare you, and you have used tools like Snowflake, Redshift, or BigQuery in previous roles.
You're good at managing the ambiguity of a small, rapidly-growing company: adjusting to changing priorities, making conscious tradeoffs when guidance is limited and information is incomplete, and instituting best practices from scratch when needed.
You can adopt a product-first mindset to build quality software that meets the customer's needs and expectations.
We're particularly interested in these habits and tendencies
You work transparently and collaboratively within a distributed team.
You favor regular, incremental delivery of value over perfection.
You're excited about ensuring that all of our systems-software and human-scale smoothly.
You strive for continuous learning and improvement for yourself and your team.
We know there's no such thing as an "ideal" candidate - we're all a work in progress and are growing new skills and capabilities all the time. We welcome those who are enthusiastic about learning and evolving, so however you identify and whatever your background, if this looks like a role where you could do work that excites you, we hope you'll apply.
Apply for this job
Does this job fit your talents and seem right for you? Don't hesitate to apply online now.
Contact Person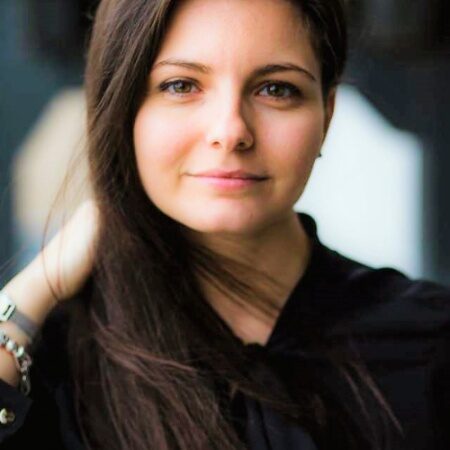 Florentina Stoica
Consultant IT Recruitment