Quality Supplier Specialist - AstraZeneca
Quality Supplier Specialist
Global Supplier Quality Team, AstraZeneca
Talentor Sweden is looking for a Quality Supplier Specialist as a consultant for a project at AstraZeneca. Being a consultant at Talentor Sweden you are guaranteed exciting projects, fair compensation, and benefits. Your manager is going to make sure that you are working with interesting and challenging projects at various companies, having your professional and personal growth in focus.
The role
We are now seeking for a Quality Supplier Specialist to join the Global Supplier Quality (GSQ) team, located in Södertälje (Gärtuna) SWE.
You will be responsible for Quality activities that directly support the execution of Quality Management of assigned suppliers. This includes, but is not limited to, the Quality System oversight and/or performance of the following activities: change control, complaints, documentation review and deviation investigations, quality issue management, and Quality Agreements (establishment and maintenance).
This position requires strong cross-functional ways of working.
Essential Requirements - Education and Experience:
• Bachelor degree in a science / technical field such as Pharmacy, Biology, Chemistry or Engineering
• Proven broad experience in either the pharmaceutical operations environment or pharmaceutical Quality Assurance role
• Able to demonstrate strong knowledge of cGMPs, Quality Systems, and the pharmaceutical supply chain environment
• A strong understanding of industry standards such as Pharmacopeia, ISO standards, etc.
• Experience in working cross-functionally and managing significant improvement initiatives - project management skills
• Fluent in English in both written and speech

In addition to this, you need to be able to work independently under your own initiative and also hold a high level of influencing and problem-solving skills.
Are you already imagining yourself joining our team? Good, because we can't wait to hear from you.

Apply for this job
Does this job fit your talents and seem right for you? Don't hesitate to apply online now.
Contact Person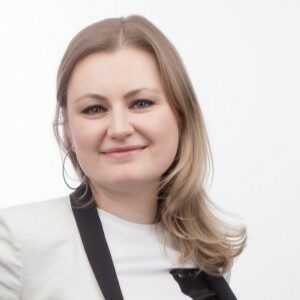 Ekaterina Leonova
Senior Consultant