FotoWare provides innovative Digital Asset Management (DAM) solutions to customers all over the world, and our mission is to empower people and organizations to do more with their content. We´re are driving pioneering innovation to make a difference in our users' lives. Our focus is to continue to deliver ...
As a Senior .NET Developer at FotoWare, you will be part of the Development Team. We work in cross-functional product teams, so in your day-to-day, you will get your hands on a wide range of challenges. As we are a small growing team, you will have the opportunity to make an impact on the sustainable success of the FotoWare SaaS first strategy. You will be involved in the development of new products according to FotoWare's current strategy. You take ownership of our products and strive towards delivering high-quality products to the end-user. Our solution yields high customer retention rates and solid, maintainable codebases are essential for future product quality.
If you have a passion for technology, an eye for details, and are solution-oriented - keep reading!
FotoWare offers you...
A position in an international environment filled with possibilities for personal and professional growth
An opportunity to join a company which prioritizes diversity, with 45% of the team made up of women and 40% international colleagues

A culture of social interaction and sharing in a diverse and inclusive work environment. Amongst others, Hackatons, digital Escape Room and Counter-Strike-teams

Being part of a highly tech-enthusiastic team of geeks you can discuss with

Being a central part in the design and specification processes for FotoWare's product range.

A workplace that values flexible workstyles, workhours and is a certified Great Place to Work
A company with more than 20 years' experience with 4,000+ customers globally, including the White House Historical Association, The National University Hospital of Iceland, The Financial Times, Volkswagen and the Metropolitan Police
As a Senior Developer you will...
Keeping up-to-date on all features in the product range and maintaining an overview of related products and technologies

Develop and maintain software in FotoWare's product range. Participate in the team's development process, and adhere to FotoWare's coding standards and development practices
Design and document component architecture and logic. Maintain and improve documentation both externally and inline within the source code

Contribute to the Quality Assurance process by writing, maintaining, and executing test plans and unit tests

Assist Support Specialists in their work when support incidents are escalated

Stay up to date on knowledge of FotoWare's products and services
Professionally, you have...
More than 5 years of experience with Software Development

Relevant education or real-world experience to match

Strong programming skills; Experience with C# and .NET (Framework and Core)

Knowledge of Microsoft Azure services and PaaS components
Experience with modern web technologies, such as RESTful APIs and MVC patterns

Solid understanding of software architecture and the principles of building long-term codebases

Experience developing and maintaining unit tests

Good organizational & analytical skills, ability to plan and track tasks

The ability to prioritize and manage workload together with the rest of the DevOps/Agile team
Good English in speech and writing
It would be a benefit if you have...
Experience with NUnit and mocking frameworks

Worked with legacy code
Knowledge of load and performance testing techniques and analysis

International experience, through education or employment

An understanding of web front end technologies (HTML, JavaScript, and CSS) is beneficial
As a person, you...
Have a growth mindset and willingness to learn new things

Work well independently and take initiative, responsibility, and ownership

Have the drive and commitment to work in a dynamic environment and accomplishing common goals

Identify with our values: Innovative, Responsible, Passionate, and Caring
We have a culture of integrity, collaboration, and curiosity. In FotoWare, everyone can make a difference.
Apply for this job
Does this job fit your talents and seem right for you? Don't hesitate to apply online now.
Contact Person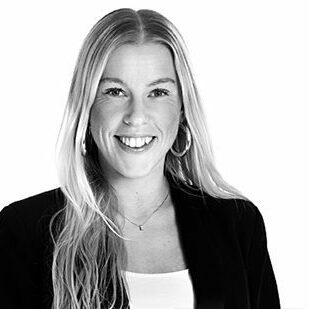 Kristine Emilie Lingen
Consultant