Technical Product Manager
TOMRA was founded on an innovation in 1972 that began with design, manufacturing and sale of reverse vending machines (RVMs) for automated collection of used beverage containers. Today TOMRA provides technology-led solutions that enable the circular economy with advanced collection and sorting systems ...
When you take on the role as a Technical Product Manager in TOMRA Reverse Vending, you take on one of the most diverse and challenging roles we can offer. The Technical Product Management team is part of Market Support and serve as the most important link between our global service network, our Commercial Product and Service Solution Managers, as well as central R&D-resources. The role requires proactive and close interactions to ensure deep product, business and market understanding.
We offer the opportunity to:
Have ownership of technical aspects for assigned product lines including active participation in technical and market development projects
Build and maintain a strong contact network among TOMRA's subsidiaries and distributors
Collaborate closely with Commercial Product and Service Solution Management to stay updated on customer needs and opportunities
Actively manage the product portfolio, both digital and physical products, and provide expert support both proactively and upon request
Take technical lead in product launches and sales demonstrations worldwide
You should apply to this position if you:
Enjoy going in depth of technical problem solving, yet can balance the efforts against business goals and set timelines
See the value of working in teams, but can independently lead and act when needed
Feel at your best when you have achieved or preferably exceeded your goals
Work in a structured and analytical manner, yet are flexible enough to tackle shifts in scope and tempos
Education/professional skills:
B.Sc. or M.Sc. degree, preferably in automation, software or electro
Relevant experience from similar technical positions (Product Manager)
Good technical knowledge and understanding required
Experience in troubleshooting and correction on digital or mechatronic products
Excellent communication skills in both English and Norwegian
Structured behavior and good analytic skills
TOMRA offers:
Professional challenges within a growing, market-leading technology company
Excellent facilities with modern gym, free parking and our own healthy and varied lunch restaurant
Convenient location in Asker – close to Oslo, Drammen, and Sandvika
Very good opportunities for professional development and competence building through participation in relevant training courses and seminars
Only 2-4% of the beverage containers consumed worldwide are collected for close loop recycling. TOMRA has a tremendous opportunity to ensure that we keep even more bottles and cans out of our oceans, landfills, and streets. TOMRA Collection Solutions' state-of-the-art technology reduces material contamination and downcycling, and enables people to track the positive impact of their recycling efforts- empowering more people to get involved in creating a "clean loop" movement in the growing circular economy.
Join our team at the headquarter in Asker to create a more sustainable future.
For further information, please contact Kristian Lennertzen, partner in Capus, phone: +47 916 16 073 or Stine Jørgensen, Rekrutteringsrådgiver in Capus, phone: +47 908 14 868. To apply for this position please press "Søk på stillingen" at the top of the ad.
Apply for this job
Does this job fit your talents and seem right for you? Don't hesitate to apply online now.
Contact Person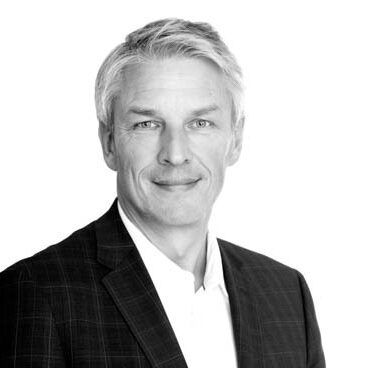 Kristian Lennertzen
Partner