Quality Supplier Manager - AstraZeneca
Quality Supplier Manager - AstraZeneca
Global Supplier Quality (GSQ) organisation
Talentor Sweden is looking for a Quality Supplier Specialist as a consultant for a project at AstraZeneca. Being a consultant at Talentor Sweden you are guaranteed exciting projects, fair compensation, and benefits. Your manager is going to make sure that you are working with interesting and challenging projects at various companies, having your professional and personal growth in focus.
Your role
At AstraZeneca, we put patients first and strive to meet their unmet needs worldwide. Working here means being entrepreneurial, thinking big and working together to make the impossible a reality. If you are swift to action, confident to lead, willing to collaborate, and curious about what science can do, then you are our kind of person.

The Global Supplier Quality (GSQ) organisation leads Supplier Quality oversight for externally sourced materials to ensure that they align with the AstraZeneca Quality Standard, are safe and effective and meet the required regulatory standards. We do this through execution of the key Pharmaceutical Quality System (PQS) and supplier management business processes, by experienced and qualified Quality Professionals.

This is a diverse and exciting role working with Suppliers, Contractors and a broad range of AstraZeneca sites and functions. You will collaborate with colleagues and customers across many countries and interact cross-functionally with supply chain, supplier relationship, technical and project roles.
Key accountabilities
In this role, you will be responsible for assuring the quality of materials received by AstraZeneca from the designated supplier portfolio and will proactively ensure GMP and regulatory compliance during supplier related projects. The role includes the responsibility for the Quality System oversight of Supplier related product quality complaints, change controls, deviation investigations, issue management, and Quality Agreements between AstraZeneca and External Suppliers, and the preparation and submission of Supplier Quality Risk Assessments, and support to Regulatory Agency inspections of supplier sites and site transfers. You will drive quality improvements at the supplier as part of a cross functional team.
Your role will also include the quality review and approval of Chemistry and Manufacturing Control (CMC) documents associated with changes or product establishment at suppliers. Key to this role will be maintaining an understanding of relevant production processes and quality systems.
Essential skills
• University Degree in a science / technical field such as Pharmacy, Biology, Chemistry, Engineering, or equivalent experience
• Broad experience with a minimum of 5 years relevant work experience in either the pharmaceutical operations environment or a pharmaceutical Quality Assurance and/or Qualified Person role
• Excellent oral and written communication skills
• Strong proven knowledge of cGMPs, Quality Systems and the pharmaceutical supply chain environment. Also, strong understanding of industry standards such as Pharmacopoeia, ISO standards, etc.
• Shown experience working cross-functionally and leading significant improvement initiatives (e.g. project management skills)
• Strong problem-solving skills
• Strong negotiating/influencing skills
• Strong and proven collaboration skills
• High ability to work independently under your own initiative
• Ability to travel nationally and internationally as required, up to approximately 10% of their time
Desirable skills
• Experience working in a PCO/PET organization or Lean/Six Sigma training
• Multi-site / multi-functional experience - particularly within a manufacturing site environment
• Shown strong experience in Quality Assurance or combination of Quality and Technical
• Previous experience working with quality assurance of sterile manufacturing is qualifying
Are you already imagining yourself joining our team? Good, because we can't wait to hear from you!
Apply for this job
Does this job fit your talents and seem right for you? Don't hesitate to apply online now.
Contact Person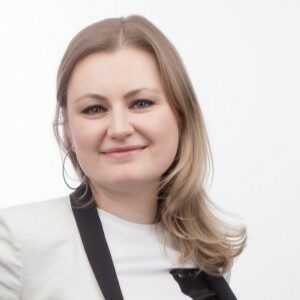 Ekaterina Leonova
Senior Consultant