The company has since its origin in 2010 been a forerunner in the emission reduction technology industry, being the first company offering the inline SOx scrubber to the marine segment.With more than 300 scrubber systems delivered and millions of successful operating hours, the company has an impressive ...
We are now looking for an enthusiastic and professional Executive Assistant to provide a high level of administrative support and service to our Chief Sales Officer (CSO). The position is new in our company and the right candidate will get to participate in developing the role.
Main Responsibilities
Day-to-day support for CSO and management
Manage internal communication, information (including intranet/website) and creation of presentations
Manage calendars and plan/organize internal and external events, meetings, workshops etc.
Travel arrangements, handling of time reports and travel expenses
Support marketing and social media activities, events etc; follow-up marketing spending
Support with use of administrative tools and other general tools
Drive improvement and implementation of administrative routines/tasks
Contribute to strengthen cross-functional relationships between teams and departments
Handle sensitive information with professionalism and confidentiality
Other administrative tasks defined by manager
Knowledge and Skills
Experience from similar role, minimum 5 years in an administrative/service position and in addition supporting senior business leaders for minimum three years
Experience from working in an international company
Excellent English skills, in speech and writing. Proficiency in Norwegian, Swedish and/or German is an advantage but not a requirement
Advanced knowledge in Microsoft Applications including Word, Excel, PowerPoint, Outlook, Teams etc
Profile & other requirements
Highly organized and accurate with details
Self-motivated, problem solving and proactive
Good at prioritizing and handles pressure well
Good communication, networking and collaboration skills
Have integrity and is service oriented
Enjoy working in a dynamic and fast-paced environment
Placement
: Oslo
We offer:
We offer an opportunity to be part of a market leading innovative global company in front of green technology for ships, with strong growth. An open and inspiring environment where your energy will make a difference. We provide great potential for personal and professional development.
Let's make the world a greener place! We welcome your application as soon as possible, selection is done continuously.
Questions regarding the position may be adressed to our recruitment partner Capus, Johannes Westersø at +47 951 79 169 / jwe@capus.no.
Apply for this job
Does this job fit your talents and seem right for you? Don't hesitate to apply online now.
Contact Person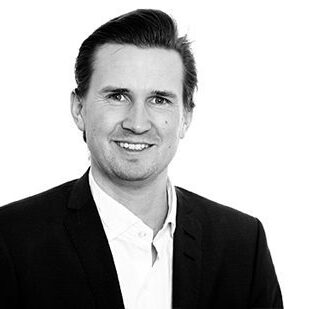 Anders Kihle
Researcher