Our client operates two of Germany's largest Internet portals, as well as an Internet portal catering to an international audience. Through these brands, they are able to reach over 40 million users monthly, hosting 55% of Germany's email accounts.
In addition to a large editorial news section and Germany's by far most popular free e-mail service, our client offers paid subscriptions to a variety of internet-based services, such as paid e-mail accounts, virus protection software or web hosting services. In Romania, they are developing applications related to calendaring (they are also a member of the CalConnect international consortium), online office editor (they are active contributors to open source Libre Office community as well), messaging, lottery and web hosting products.
iOS Developer
Main responsibilities:
You will write structured and testable code in Swift and be able to maintain existing Objective-C code while following agile practices.
You will create new Unit and UI Tests and improve the exiting ones.
You must deliver high quality code and contribute your know-how by the way of code reviews, technical discussions and Proof Of Concept projects as well as coach and onboard new colleagues.
You will enrich our products with your own ideas and give technically sound feedback to product owners and UI/UX with regard to new features.
You can take advantage of regular slack days to work on personally desired product features, learn more about exciting new technologies and other similar topics.
We Appreciate:
You should be familiar with Swift, Objective C (at least 4 years), Cocoa and Core Data, where you command excellent specialist know-how
You should have a sound knowledge of software design, description of software architecture and you are familiar with HTML and Javascript.
You should have experience in Unit- and UI Testing, Continuous Integration as well as interaction with source code management tools such as Git.
You should be experienced with Client-/Server technologies such as REST, HTTP and JSON, at leas
You should be an independent, strong communicator and enjoy agile working approaches in teams.
Apply for this job
Does this job fit your talents and seem right for you? Don't hesitate to apply online now.
Contact Person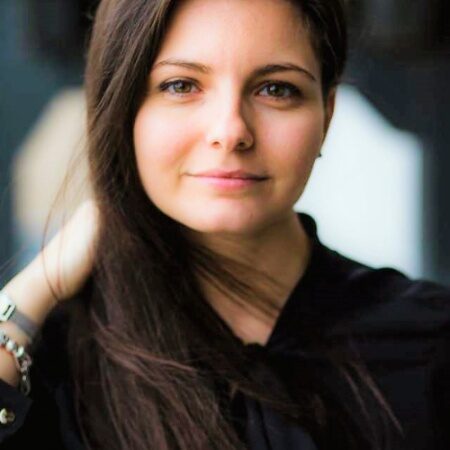 Florentina Stoica
Consultant IT Recruitment