TOMRA was founded on an innovation in 1972 that began with design, manufacturing and sale of reverse vending machines (RVMs) for automated collection of used beverage containers. Today TOMRA provides technology-led solutions that enable the circular economy with advanced collection and sorting systems ...
Are you eager to develop your skills and experience within the field of technical communication? Then this might be the position for you!
TOMRA Collection Solutions (Norway) is now seeking a Technical Communicator as part of the Technical Guidance team. The team is responsible for producing and publishing technical information and training material for our reverse vending systems to TOMRA's product experts and service technicians. You will collaborate with R&D project members and project leaders as well as with Technical Product Managers. Communication with relevant stakeholders across international markets will also be an important part of the job. The position reports to the Manager Technical Guidance and will be part of a team of 4 technical information developers. The Technical Guidance team is part of Market Support who serve as the most important link between our global service network, our Commercial Product and Service Solution Managers, as well as central R&D-resources.
Roles and responsibilities:
Produce and publish technical information and training material. Our primary target groups are the TOMRA Collection Solutions Product Experts and Service Technicians.
Create relevant material providing functional understanding and knowledge on how to most efficiently install and conduct service on our products.
Participate in multidisciplinary product- and technology development projects.
Candidate profile:
If you are curious to learn about new products and technology, interested in working out how best to apply your knowledge, and then happy to explain to someone else what they need to know – this might be the role for you.
If you find it natural to reflect upon the different information needs of different audiences – we are on the same page.
If you enjoy working in teams at a dynamic workplace – we are starting to get quite interested.
If you take pride in working in an efficient manner delivering results with a high degree of consistency and accuracy – please don't hesitate to send us your application.
Professional skills:
Relevant technical education, preferably a bachelor's degree.
Interest in advanced mechatronics and how such systems work in practice.
High interest in keeping up to date on contemporary authoring and publishing platforms.
Eager and quick to learn new software applications.
Experience with 3D animation design software and/or CAD design data will be an advantage.
Experience with production of e-learning will be interesting.
Excellent communication skills in English and Norwegian.
TOMRA offers:
Professional challenges within a growing, market-leading technology company
Excellent facilities with modern gym, free parking and our own healthy and varied lunch restaurant
Convenient location in Asker – close to Oslo, Drammen and Sandvika
Very good opportunities for professional development and competence building through participation in relevant training courses and seminars
Only 2-4% of the beverage containers consumed worldwide are collected for close loop recycling. TOMRA has a tremendous opportunity to ensure that we keep even more bottles and cans out of our oceans, landfills and streets. TOMRA Collection Solutions state-of-the-art technology reduces material contamination and downcycling, and enables people to track the positive impact of their recycling efforts- empowering more people to get involved in creating a "clean loop" movement in the growing circular economy.
Join our team at the headquarter in Asker to create a more sustainable future.
Application deadline: As soon as possible.
For further information, please contact Nathalie Smulders, Partner in Capus, phone: +47 47 08 38 41 or Millie Kverneland, Rådgiver – CRM Manager in Capus, phone: +47 95 06 32 00. To apply for this position please press "Søk på stillingen" at the top of the ad.
Apply for this job
Does this job fit your talents and seem right for you? Don't hesitate to apply online now.
Contact Person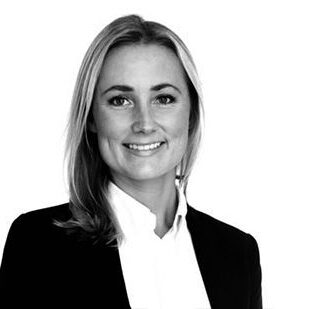 Nathalie Smulders
Consultants