Present in Romania since 2003, our client is an Engineering Centre that lives and breathes technology.
Our client's engineering culture is shaped by the use of cloud native technologies, microservices combined with a DevOps attitude and an innovative mindset. In Romania, our client has passionate teams sustaining the business segments of Access/Telecommunication, Mail & Media and Hosting.
Responsibilities
Plan, Build and Run infrastructure based on Container technologies: Docker, Docker Compose, Kubernetes / OpenShift / OpenStack
Be a part of a multidisciplinary team, working directly with Architects, Developers, QA Engineers, UX and Product Owner
Participate & contribute to the Scrum process of teams you support
Conduct Code Reviews
Bridge Development & Architectural needs with Infrastructure offerings and tooling, pro-actively looking out for improvements as the teams and products grow
Demo your work to peers and stakeholders
Manage your own time and successfully work unsupervised while keeping team collaboration alive
Participate for OnCall duty
Be available for occasional travel to Germany (post-pandemic)
Job Profile
Manage QA Reviews with developers, generate test reportings and communicate results and QA recommendations
Contribute to the strategy of increasing the test automation coverage of our systems, through innovative ideas and good peer collaboration

We Appreciate
Relevant experience working with Software Development teams, having launched a product or service to the market
Solid understanding and practical experience working with Container Technologies and Managed Platforms (E.g.: Docker, Docker Compose, Kubernetes / OpenShift / OpenStack, Terraform)
Infrastructure as Code tools such as Puppet or Ansible
Release Automation Pipelines (CI/CD) (one of Jenkins / Travis/ CircleCi / TeamCity)
Grasp of System operational metrics, logging and alerting tools (E.g.: Icinga, Nagios, Prometheus, Zabbix, Grafana, Kibana)
Programming: Advanced Bash scripting
Good understanding of Networking concepts (TCP/IP, Routing, SNMP, Firewalls, Load Balancing, DNS, etc.)
Experience with web server configuration / proxy configuration (Ngnix, Apache, Haproxy)
Linux administration

Would be a plus
Experience with Openshift and Kubernetes
Programming Python experience
Advanced mastery of either TeamCity or Jenkins
Experience with database administration (Postgresql, ElasticSearch)

We are looking forward to receiving your application over the application-dashboard.
Our responsible consultant will contact you immediately after receipt.
Apply for this job
Does this job fit your talents and seem right for you? Don't hesitate to apply online now.
Contact Person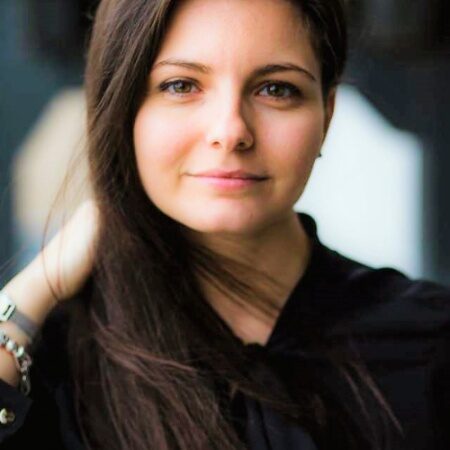 Florentina Stoica
Consultant IT Recruitment