Cyviz is a global technology provider of high-performance data visualization and collaboration solutions for command-and-control centers and meeting rooms. Our groundbreaking technology has since 1998 represented a paradigm shift in the way organizations deploy, use, and support large numbers of feature ...
We are now looking for a dedicated individual to join our team in Norway (Stavanger or Oslo) to manage our PMO organization. The responsibilities of this role include managing the day-to-day activities in the PMO, providing guidance on PMO policies and processes, overseeing project management staff located in Europe, Middle East, Asia, and the US, and collaborating with regional line managers and department leaders to execute advanced hardware and software audio visual (AV) delivery projects and programs across the globe. The Head of PMO reports directly to the COO.
Responsibilities:
Oversee the PMO 'Center of Excellence' to ensure industry-leading quality and consistency of delivery projects by developing and maintaining project and program management methodologies, standards, and tools.
Oversee the delegation of work to project managers within a matrix organization.
Collaborate with line managers and department leaders to delegate tasks to other functions (e.g., design, supply chain, and installation).
Continuously evaluate projects and programs to ensure they are meeting company standards, adhering to budgets, and meeting deadlines.
Collaborate with the finance department and ensure that invoicing and revenue recognition plans are executed as planned.
Manage and validate financial forecasts and conduct ongoing reconciliation.
Design and produce regular and ad hoc reports and dashboards.
Set standards for project management capabilities, including certifications and qualifications, and supervise and train project managers.
Who you are:
University degree in a relevant field
5+ years of experience in a program or portfolio management role
Experience from leading or working in a PMO organization
Experience with modern ERP systems such as MS Dynamics
Great leadership skills
Experience with managing global teams to facilitate around-the-clock operations
Experience working with cross-functional teams to drive strategies and build relationships
Ability to understand, organize, and present complex information in an easily understandable format tailored to a variety of audiences
Ability to synthesize data into actionable strategies and tell the story and communicate to stakeholders at all levels
Proven creative ability in generating new and innovative ideas
Languages:
English: Excellent language skills, both written and verbal. Norwegian is a surplus
When accepting a position with Cyviz, you'll enjoy:
Being part of a fast-paced, rapidly growing, global technology company
Being part of global teams and communicating with amazing team members all across the world
A competitive salary
Flexible work hours
Opportunity to travel
Please apply through the "Apply" or "Søk her" button.
If you have any questions, you can contact our recruitment partner Capus with Erling Lampe, + 47 991 60 110 (
el@capus.no
) or Kristian Carlstedt, + 47 452 94 338 (
kc@capus.no
).
For more information on Cyviz, please see
www.cyviz.com
Apply for this job
Does this job fit your talents and seem right for you? Don't hesitate to apply online now.
Contact Person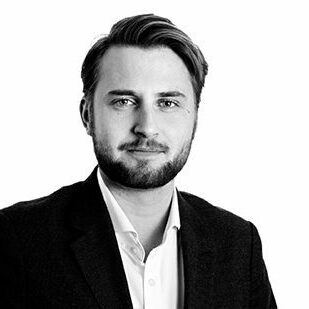 Kristian Carlstedt
Researcher