TOMRA was founded on an innovation in 1972 that began with design, manufacturing and sale of reverse vending machines (RVMs) for automated collection of used beverage containers. Today TOMRA provides technology-led solutions that enable the circular economy with advanced collection and sorting systems ...
TOMRA is leading the resource revolution - are you their new Digital Software Manager?
As Manager Digital Software you will facilitate and support your team through our cross-functional software teams and ensure there is a healthy balance between capacity and workload. You will be responsible for good alignment and transparency of goals and high-level priorities which will enable your team to work efficiently and have a motivating and inspiring day-to-day work at TOMRA.
Your team consists of highly skilled software developers with broad competence and high innovation pace. The team develops global software for the next generation of digital services for TOMRA reverse vending machines. By working on these exciting products, you get to contribute hands-on to the resource revolution. We know we still have a long way to go becoming lean and expect you to have an agile mindset and act as an agile ambassador in our process of transforming our organization using your excellent communication and collaboration skills.
You will be part of the Software Management team together with other software managers, Team Leads, and Product owners.
Main strategic responsibilities:
Ensure suitable competence for current and future activities in the department
Ensure suitable software architecture for current and future digital solutions
Contribute to the definition of Collection Solutions' technology strategy
Propose research activities and feasibility studies
Main operational responsibilities:
Lead and ensure your team are focusing on the prioritized tasks and together with Product Owner ensure task backlogs are continuously kept in prioritized order
Facilitate and support team in product maintenance through effective and transparent user feedback channels and ensure product lifecycle responsibility are anchored in teams
Facilitate high team performance and engaged team members through support and usage of the right tools, technologies, practices, and methods
Continuously work for an improved way of doing things to maintain team motivation, deliver state of the art products, improve cost and competitiveness
Encourage and support team members to continuously develop skills and as individuals and guide them
Continuously monitor and secure required development capacity and competence is available for the team through recruitment and good maintained relationships to consultant networks, when required
Candidate profile:
Extensive experience in software development and agile way of working
Experience in people management
MSc, BSc, or similar in Software related studies. Relevant work experience may compensate for lack of formal education
Strong communication-, motivation- and team-building skills
Good relationship builder - having people skills
Trustworthy, self-driven, and outgoing
Customer focus and future orientation
Fluent oral and written English and Norwegian
TOMRA offers:
Professional challenges within a growing, market-leading technology company
Excellent facilities with modern gym, free parking and our own healthy and varied lunch restaurant
Convenient location in Asker - close to Oslo, Drammen, and Sandvika
Very good opportunities for professional development and competence building through participation in relevant training courses and seminars
Get to know TOMRA:
For more information about TOMRA, look at some of the articles about us:

Only 2-4% of the beverage containers consumed worldwide are collected for close loop recycling. TOMRA has a tremendous opportunity to ensure that we keep even more bottles and cans out of our oceans, landfills, and streets. TOMRA Collection Solutions' state-of-the-art technology reduces material contamination and downcycling, and enables people to track the positive impact of their recycling efforts- empowering more people to get involved in creating a "clean loop" movement in the growing circular economy.

Join our team at the headquarter in Asker to create a more sustainable future.

Application deadline: Tuesday 4th of May.

For further information, please contact Kristian Lennertzen, partner in Capus, phone: +47 916 16 073 or Nathalie Smulders, Partner in Capus, phone: +47 470 83 841. Please use the URL "Søk her" to apply for this position.
Apply for this job
Does this job fit your talents and seem right for you? Don't hesitate to apply online now.
Contact Person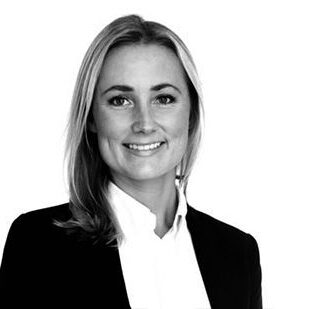 Nathalie Smulders
Consultants