Easy Access AS is a leading innovative Norwegian company, specializing in biometric and electronical lock- and security systems. Easy Access was established in 2009, and we've since then developed products for the harsh Scandinavian environment. We're growing and financially supported, and we established ...
We are looking for a Product Manager to work with our solutions for a smart, secure home. Our DNA is hardware - electronical- and biometric locks, but we are adding a software platform, connecting our locks to the smart home. Your responsibility will be to continue to build our product portfolio and create the best access control solution targeting the consumer market as well as the vacation rental market.
This is a broad role, and you will work with our product portfolio across the Nordic markets, as well as across our two target segments. You will be responsible for our product strategy, and executing that strategy together with top management, suppliers and design and product development consultants. But given the nature of the assignment, you'll also have plenty of touchpoints with business development, sales and marketing.
We believe in autonomy and a strong product focus where you as a Product Manager are key in driving development forward. We believe you achieve this by clearly understanding your user, the constraints of our business and strategically and tactically make plans to reach our ambitious goals. You own the strategy, roadmap, development, and product KPIs for your product area.
This role reports to group CEO and will work closely together with management team, as well as business development. You will join a fast-growing company that is set on making access control better, more convenient and more secure.
Who you are
We believe you are a self-motivated product management professional with a strong sense of ownership that we can learn from in a fast-growing product organization. You take a data-informed experimental and incremental approach to product development but can also think big and challenge everything to make bold bets and create amazing experiences for our users. You enjoy balancing strategic work with hands-on executing and have a pragmatic and humble approach.
We believe you have/are:
A minimum of 5 years of experience in Product Management within a fast-growing and product-focused company
Experience from working in a technical environment
Experience from company with a product portfolio with both hardware and software
Interest in customer experience and design
Skilled in project management
Professional, combining strategic thinking with a pragmatic approach
A proven collaborator and communicator
Fluent in English, verbal and written
What we offer:
EasyAccess facilitates the logistics of daily life. We offer cutting edge electronical- and biometric locks for the connected home, making sure that keys are not lost, your kids can get in, your deliveries are delivered when you are not home, and much more. EasyAccess is the key to your home.
EasyAccess was founded in 2009 in Norway. Since then, we have sold more than 150 thousand locks in Norway and Denmark. In 2020 RCO Security AB become majority stakeholder and we now have our eyes set on becoming one of the key players in the Nordics. We have an entrepreneurial mindset and believe that the next few years will be key for us to grow the business and take a position. You will significant responsibility and have a big impact on our product strategy and development. So, if you are a driven and pragmatic product manager looking for an exciting journey, why not come talk to us?
For more information – please contact our recruitment partners Steinar Nilsen (991 00 436/
sn@capus.no
) or Kristian Carlstedt (452 94 338/
kc@capus.no
)
Apply for this job
Does this job fit your talents and seem right for you? Don't hesitate to apply online now.
Contact Person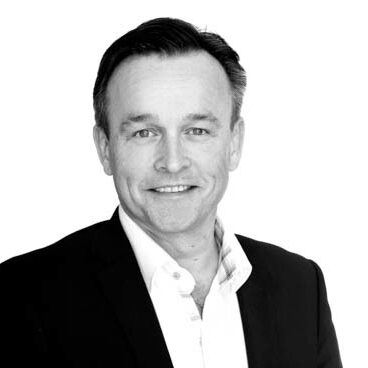 Steinar Nilsen
Partner