Senior Solution Specialist
TOMRA was founded on an innovation in 1972 that began with design, manufacturing and sale of reverse vending machines (RVMs) for automated collection of used beverage containers. Today TOMRA provides technology-led solutions that enable the circular economy with advanced collection and sorting systems ...
Senior Solution Specialist - TOMRA
As TOMRA´s Senior Solution Specialist, you will have a central role in developing new functionalities, assist users with best-practice guidelines, develop system efficiencies, as well as the day-to-day operational maintenance of the system. The HR Information System (Sage People) is built upon the Salesforce platform, and you will be in charge of communicating with the system supplier ensuring the best-practice across TOMRA´s divisions.
This is a Group role, where you will be a part of the digital change, making an impact and working in an international environment. As the new HRIS System Administrator and Manager, you will be reporting to the Group Systems Manager. You will work closely with TOMRA's global HR organization as well as other specialist roles.
Roles and responsibilities
SYSTEM ADMINISTRATION
Oversee and maintain optimal function of the HRIS
Assist in developing training material and providing training or cater for training as needed
Update and maintain system operational documentation and guidelines
Compile complex data reports for insight to senior management
Provide technical support via helpdesk, to resolve "day-to-day" issues
Ensure system compliance, data security, data integrity, and privacy requirements
Administration including creating user accounts, managing access etc.
OTHER RESPONSIBILITIES
Participate in setting up and managing projects that will develop and improve the system, in collaboration with HR Core Team
Identify system improvements and enhancements, recommend and implement solutions
Support internal stakeholders and be the interface to the system supplier Sage People
As a manager, you will also mentor and motivate employees
Candidate profile
Excellent interpersonal and technical support skills
You have the capability to translate «IT» to non-IT people as well as understand HR-processes within a technical environment
Strong analytical and problem-solving skills
Understanding of application architecture and process orientation
Experience with Salesforce or other cloud-based systems and database systems (CRM/ERP/HCM/HRIS, etc.) and preferably at the level of System Administrator
Experienced in working with internal stakeholders across cultural regions
Due to our global spread, willing to work flexible hours
Willing to travel internationally for business trips
Fluent in English and Norwegian (written and oral)
At least 3 years relevant work experience in this field
TOMRA offers:
Professional challenges within a growing, market-leading technology company
Excellent facilities with modern gym, free parking and our own healthy and varied lunch restaurant
Convenient location in Asker – close to Oslo, Drammen, and Sandvika
Very good opportunities for professional development and competence building through participation in relevant training courses and seminars
Application deadline: 12.05.2021
Only 2-4% of the beverage containers consumed worldwide are collected for close loop recycling. TOMRA has a tremendous opportunity to ensure that we keep even more bottles and cans out of our oceans, landfills, and streets. TOMRA Collection Solutions' state-of-the-art technology reduces material contamination and downcycling, and enables people to track the positive impact of their recycling efforts- empowering more people to get involved in creating a "clean loop" movement in the growing circular economy.
Join our team at the headquarter in Asker to create a more sustainable future.
For further information, please contact Nathalie Smulders, Partner in Capus, phone: +47 470 83 841 or Stine Jørgensen, Recruitment Assistent in Capus, phone: +47 908 14 868. To apply for this position please press "Søk på stillingen" at the top of the ad.
Apply for this job
Does this job fit your talents and seem right for you? Don't hesitate to apply online now.
Contact Person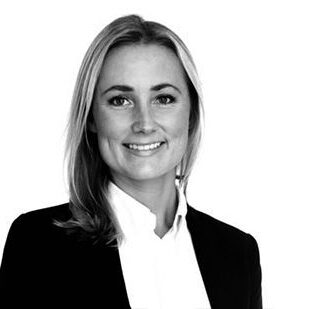 Nathalie Smulders
Consultants