Present in Romania since 2003, our client is an Engineering Centre that lives and breathes technology.
Our client's engineering culture is shaped by the use of cloud native technologies, microservices combined with a DevOps attitude and an innovative mindset. In Romania, our client has passionate teams sustaining the business segments of Access/Telecommunication, Mail & Media and Hosting.

About the Role:
The Platform as a Service - Network Services team is seeking a highly motivated and experienced software engineer.
The Network Services team focuses on developing and maintaining network functions for our customers, whether its load balancers, web application firewalls, intrusion detection systems, virtual routers or VPN gateways. In any IT, setup there is a need for network services beyond mere connectivity. Our customers rely on us to provide rock-solid building blocks, and this team is delivering many of them, upwards of and including layer 4. The team builds ships and runs these services.
This is a development-focused team. In a Cloud environment, the customers expect API first self-service, immediate delivery and complete automation. Thus, our weapons of choice are GoLang, GitOps and CI/CD - not root shells and bash scripts.
Our teams are responsible for the entire lifecycle of the service: we build it, we ship it, and we run it. We are looking for someone to join our team and work with us on providing the best product possible. This role reports to the Engineering Manager: PaaS Network Services.

Main responsibilities:
Programming in Go and other languages
Collaborating with an agile and self-motivated team of peers
Solving interesting problems in a dynamic cloud environment
Supporting the operations and management of distributed systems
Continuously improving our build, test and deployment automation
Continuously improving the quality and resilience of our services
We Appreciate:
Experience developing, testing and deploying well-engineered code, preferably in Go
Constructive contributions to design and architecture discussions
Experience in working with cloud environments
Experience with Kubernetes container orchestration and helm charts
Experience building Kubernetes operators, controllers and CRDs
Experience operating and troubleshooting production environments
Experience with traffic analysis
Experience with packet filtering, load balancing and TLS
Familiarity with lower-layer network functions such as routing, traffic shaping,tunneling and NAT
Experience with the Linux operating system, including Linux networking

We are looking forward to receiving your application over the application-dashboard.
Our responsible consultant will contact you immediately after receipt.
Apply for this job
Does this job fit your talents and seem right for you? Don't hesitate to apply online now.
Contact Person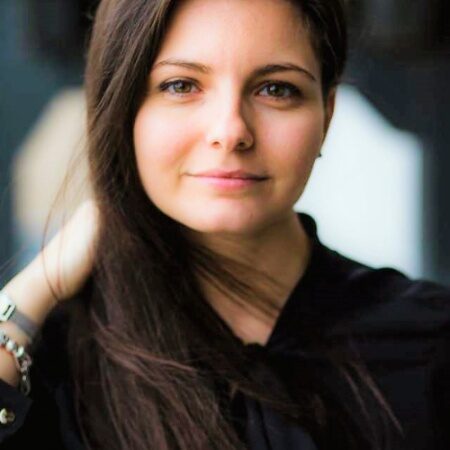 Florentina Stoica
Consultant IT Recruitment