SAP Transportation Management Architect
Elkjøp Nordic AS is Scandinavia's largest retail company in consumer electronics and electrical household appliances, with sales of NOK 42 billion in the 2019/20 financial year. The group has retail operations in Norway, Sweden, Denmark, Finland, Iceland and the Faroe Islands. The 400+ stores in the ...
Would you like to work as an Architect for SAP Transportation Management at the leading retailer within consumer electronics goods in Scandinavia?
Oslo, Norway.
At Elkjøp Nordic we are in the middle of a digital transformation where customer behavior is constantly changing and where the requirements for our technical solutions are increasing rapidly. We are now looking for an architect within SAP TM (Transportation Management) to help us improve and evolve our existing TM solution and achieve an efficient and market leading transportation system. Elkjøp Nordics has one of the largest supply chains in the region, with retail stores and DC's across the whole of the Nordics. We also have more than 400 stores with market leading Omnichannel operations, as well as one of the largest central warehouses in Europe.
Who we are looking for:
You are used to stay up to date on commercial road maps and using your technology expertise to present new opportunities. At Elkjøp we always strive to seek out and explore modern technology embracing the opportunities these give us, so we hope that you do as well.
You will be a key player in improving our transportation management system - mainly for last-mile deliveries, but also for linehaul. Therefore, we are looking for someone who brings with them good skills in supply chain processes, especially outbound logistics, and senior hands-on knowledge within SAP Transportation Management, or a similar system. It would also be of benefit if you have some knowledge of SAP EM and SAP CAR.
To succeed in this role, you need to have good communication skills as you will work closely with our supply chain department in addition to our hubs as well as other teams within our IT department. A strong knowledge of the retail industry is important as well as the drive to keep up to date in your field of expertise.
We want you to be part of a team that can play an important role for the business, collaborating to make sure we can provide the users with the best solutions and improving quality in transportation planning and execution.
You see yourself as creative and able to think outside of the box. You have a passion for helping others, are a team player by nature, and strive to be both service-minded and solution-oriented.
In this role you will work as both an architect designing new solutions, but also as an inhouse consultant towards the business.
We are looking for someone who:
Has a bachelor's or master's degree in a relevant field (logistics, informatics, economics, etc.).
Has a minimum of 5 years' experience with SAP TM or other transport management solutions.
Good knowledge of the retail industry.
Strong communications skills.
Fluent in English, written and verbally.
Nice to have:
Experience working with logistics distribution within a multi-echelon solution.
Knowledge of SAP CAR and/or SAP EM.
Speak any Scandinavian language (Norwegian, Swedish, Danish).
Elkjøp Nordic has its own IT Department with an SAP professional environment of about 20 inhouse consultants in addition to several external SAP consultants. During the last two years we have built a modern solution where new technologies are being used together with SAP systems.
Elkjøp has an informal and welcoming environment, with plenty of room for personal and professional development.
Working for Elkjøp is fun, challenging and fast-paced, and as an employee with us you are part of the largest and most reputable player in electronics in Norway. With us, you will be welcomed to brand-new, modern office buildings in the heart of Nydalen, Oslo, and will have the opportunity to work in one of the Nordic region's leading companies in the sale of consumer electronics. At Elkjøp we have competitive terms with good personnel discounts, corporate health services and health insurance, as well as bonus and pension schemes.
We are committed to diversity and balance in the organization and therefore particularly encourage women to apply.
Please note that we use aptitude and personality tests in our recruitment and that we do a background check on those offered positions.
Hopefully you will find this role as exciting as we do, and we are looking forward to telling you more about Elkjøp Nordics and the exciting opportunities for you here.
For more information about the role, please feel free to contact our recruitment partner Per Haakon Flottorp at Capus AS on +47 904 78333 or
per.haakon.flottorp@capus.no
Apply for this job
Does this job fit your talents and seem right for you? Don't hesitate to apply online now.
Contact Person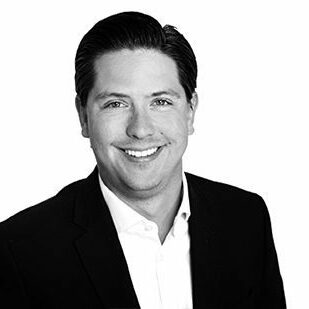 Per Haakon Flottorp
Senior Consultant