Norsk Medisinaldepot AS (NMD) is one of Norway's largest suppliers of pharmaceuticals and health-related products. The administration and central warehouse and are located at Alna, north of Oslo, while large parts of Northern Norway are served from the distribution center in Harstad. The company has ...
NMD is seeking a technical expert and product owner for core technologies comprising McKesson EU Technology Platforms landscape. As an Infrastructure Architect you must be experienced in network services, since it´s expected that this position will have a particular focus on this, and it´s an advantage that you also have expert knowledge of one/many technologies and a good understanding of a range of others.
The position includes in a team of 6, and you will work remote, reporting to Nick Walters. He is sited in Coventry. Nick has over 20 yeas of experience from McKesson, leading people from all over the world. Nick reports to Odd Rune Mikkelsen, sited at NMD's headquarters at Alnabru in Oslo, where this position also will be sited.
Responsibilities:
Networking services, including WAN/SDWAN, LAN and WLAN
Responsible for relationship with technical SMEs in technology partners
To create and maintain strategies and roadmaps for technology platform services, in conjunction with Strategy/Enterprise Architecture and others
Define, promote and assure adherence/alignment to technical standards
Design and architecture for Technology Platform services. Define best practice approach for design and architecture and ensure services are designed, delivered and transitioned to a sustainable operating model
Provide technical SME level 3 support for incident, change and problem management processes to ensure service availability
Qualifications:
Required qualifications:
Demonstrable experience (minimum 5 years), at expert level, in multiple relevant technologies comprising the Technology Platforms landscape. Probably holds a recognized technical qualification/certification in one or more specialist areas
Expert knowledge of systems design and implementation, and tools and technologies associated with technical specialization. Expert knowledge in required specialist technical discipline
Demonstrable experience of best practice service management principles, preferable a good appreciation of ITIL
Demonstrable experience in managing the delivery of services, via traditional project management (e.g., PMP, PrinceII etc.) or agile (e.g., SAFE/Agile) methodologies. Experience of implementing large/complex computer systems over a full life cycle
Desirable qualifications:
Certification in multiple relevant technologies, to demonstrate experience and capability to expert level
Certification in ITIL
Certification in a traditional project management methodology (e.g., PMP, Prince) or SAFE/Agile
Experience in managing vendors and service providers
Candidate profile:
Well-developed interpersonal, communication and presentation skills
Able to articulate complex technical topics equally to a technical and a non-technical audience
Ability to work effectively with minimal supervision, and also as an effective team player. Plans and prioritizes own workload in line with priorities agreed with manage
Analytical approach to solving problems and good attention to detail and quality of output
Audits and assesses work of other team members and provides feedback
Fluent English language skills, written and spoken
Willing to learn and update technical know-how
Experience in working with internal stakeholders across cultural regions
Norsk Medisinaldepot AS offers:
Exiting and professional challenges within a strong and solid, international company
The role will provide great development opportunities, both in terms of learning and internal opportunities within the McKesson Corporation
The chance to work in a strong industry in extreme growth.
Competitive conditions
Application deadline:
As soon as possible
Location:
Alf Bjerckes vei 28, 0596 Oslo – Remote
We note that the person employed must be able to present a limited police certificate, according to the Medicines Act of December 1992 no. 123 § 30 a: The pharmaceutical industry, pharmaceutical wholesalers and pharmacies may require the presentation of a limited police certificate, cf. the police register Act § 40.
For further information, please contact Kristian Lennertzen, Partner in Capus, phone: +47 91 61 60 73 / kl@capus.no or Millie Kverneland, Advisor in Capus +47 95 06 32 00 /
mk@capus.no
. To apply for this position please press "Søk på stillingen" at the top of the ad.
Come and join us, and together, we´re shaping the future of healthcare!
Apply for this job
Does this job fit your talents and seem right for you? Don't hesitate to apply online now.
Contact Person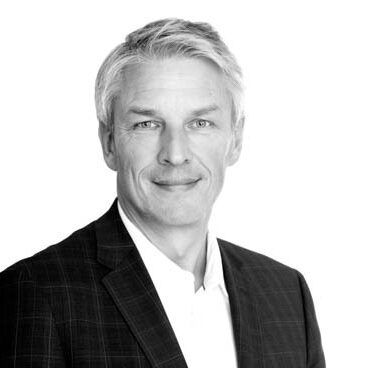 Kristian Lennertzen
Partner